The Sales, Marketing, and Account Management teams for Elastic Suite  traveled to 6 in-person trade shows in as little as 5 weeks. Spanning industry verticals and time zones, we packed up our (digital) business cards and hit the show floor. We met brands, manufacturers, dealers, and buyers at NYNOW in New York, Outdoor Retailer in Denver, ASD in Las Vegas, EuroBike in Frankfurt and Surf Expo in Orlando. We spent countless hours preparing, traveling, and walking the show floor, but the value of being at these events, for our team, simply cannot be overstated.
Our platform, at its core, is a digital tool that can almost replace the need for in-person meetings. Between custom catalogs, digital showroom, and enhanced assets like on-model and 360* product shots, an entire line can be presented all within a Zoom meeting. We've even heard from our brand partners that some retailers prefer the ease and convenience of those virtual meetings.
But what we learned over the last 6 weeks is that we simply cannot replace our face-to-face meetings. Despite hurdles like masks and social distancing, we were able to build deeper connections with our existing partners and form new relationships with partners-in-the-making. We even had the opportunity to meet our own team members in person. For some of us, it was for the very first time.
We got to learn the in's-and-out's of our partners' B2B processes and meet the end-users who are the daily platform evangelists but we also got to hear stories about how a brand got started and meet the designers behind each product. Over delicious food & cold beer, we saw pictures of kids, dogs, and DIY projects, and heard stories about what an outdoor life is like in each corner of the country.
Even better? We got to see Elastic in action! Orders were placed and customized digital catalogs were shared throughout the show floor. We even got the chance to further our sustainability messaging. If each brand in the industry can commit to using digital, instead of printed catalogs, we'll save nearly 190,000 trees and 218 million gallons of water, according to the EPN's Paper Calculator.
On the last day of Surf Expo, the owner of Quiet Storm Surf Shop in Hilton Head Island, SC, Bill Dreibelbis, came over to our booth and asked if we were selling any of the backpacks that were on display. He went on to say that his buyer had so many catalogs and needed another bag to carry them! We kindly offered him a reusable grocery bag someone had on hand, since the items in our booth were, unfortunately, not for sale. Having stopped by our booth earlier for some sweet treats, Bill was acquainted with Elastic, and went on to say that he wished more brands used Elastic's digital catalogs!
Elastic is a software company – we build digital ecommerce tools for the biggest and most exciting brands in the world, but at the end of the day, we are a people company. We are in the business of connecting our users, and for the first time in a long time, we got to experience what that connection looks like beyond the screen. We saw, firsthand, the value that in-person, face-to-face connection can bring to every aspect of the B2B relationship and we strive to build that connection in everything that we build.
So, if you want to catch up, reach out to our team and we can schedule some time to meet (in person or online) or come stop by at the next industry tradeshow. We'll be in our booth, with a beer in hand, waiting to hear the next story from our most valued customers.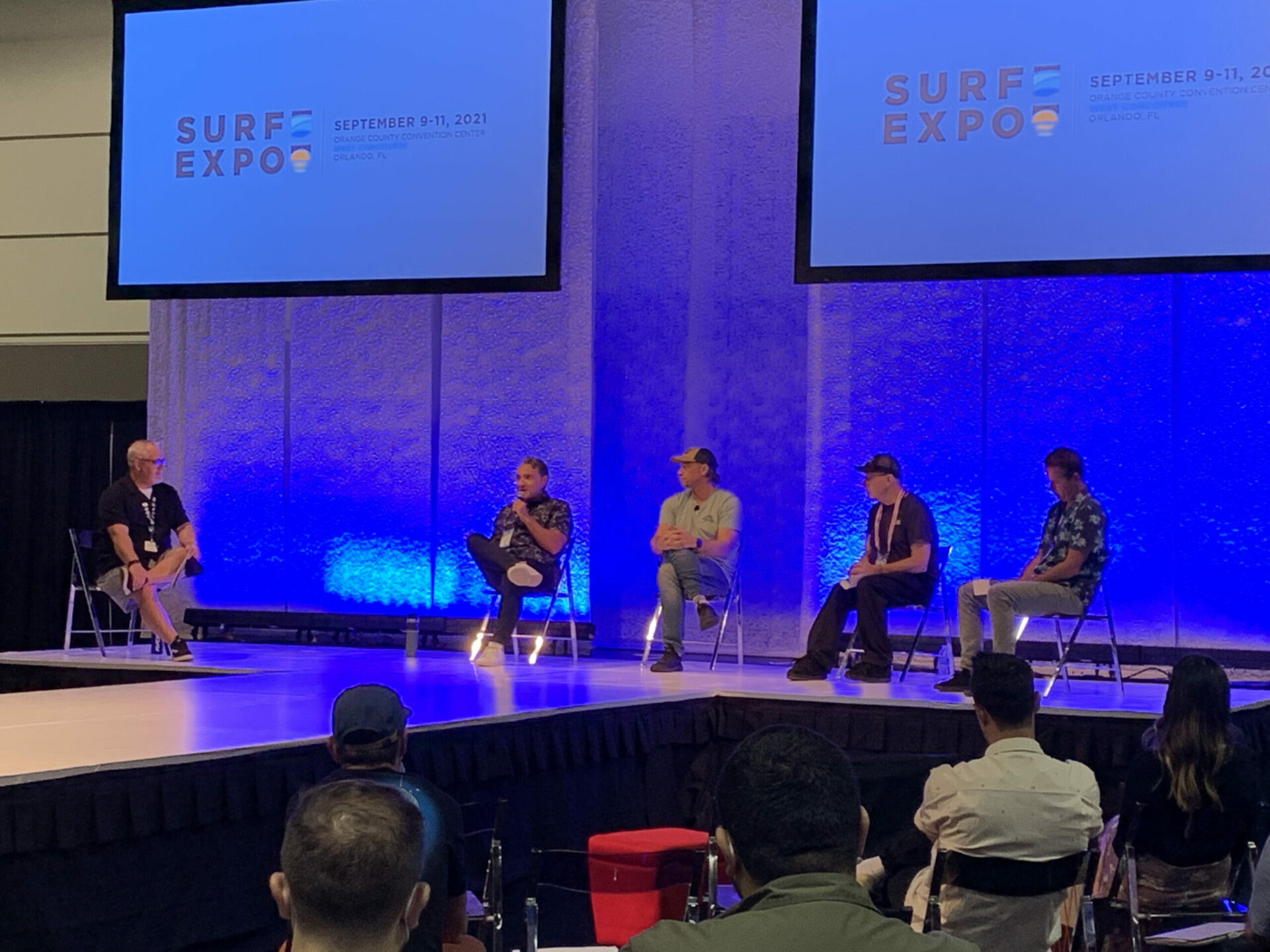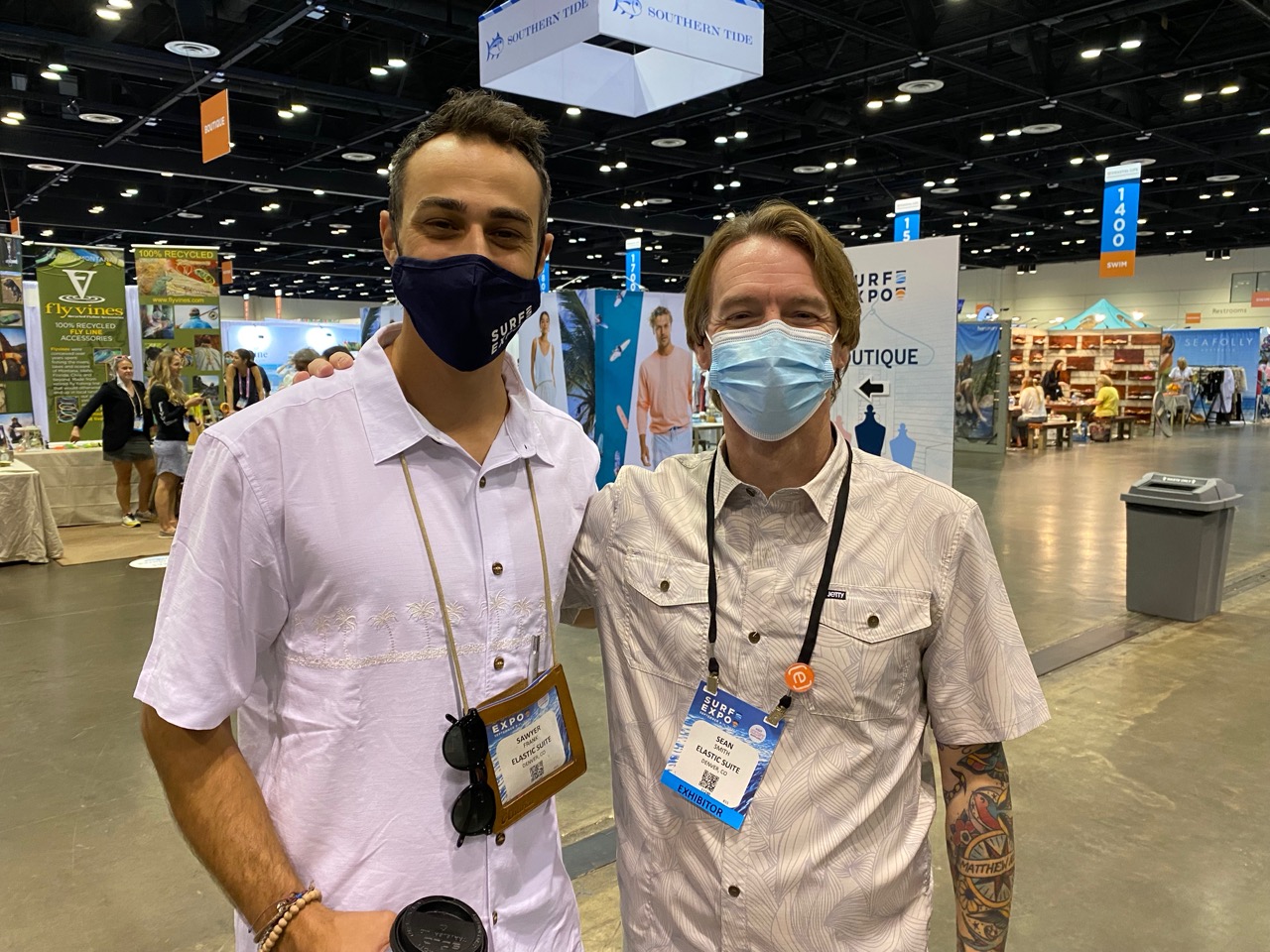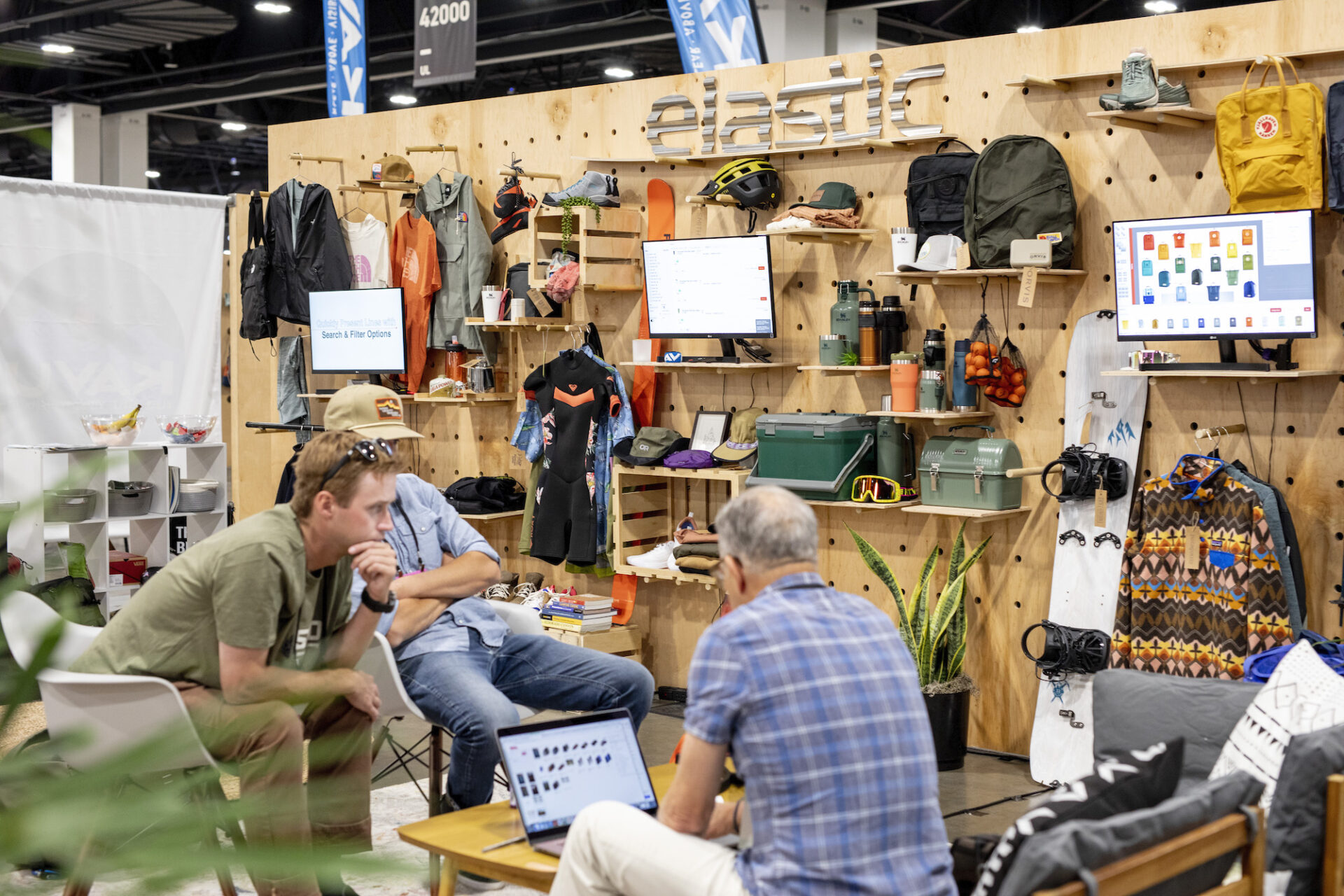 ldanilek-ORDaily0821-ElasticSuite-1914 (1)
Photos from Outside Business Journal, Shop Eat Surf and Elastic's own team.