ELASTIC SUITE  |  WHOLESALE + B2B ECOMMERCE SOLUTIONS
Elastic's suite of sales and commerce solutions is exactly what your team needs to bring their wholesale and B2B sales to the next level. With enhanced visual assets for brand storytelling and streamlined user flows, Elastic perfects every step of the B2B process.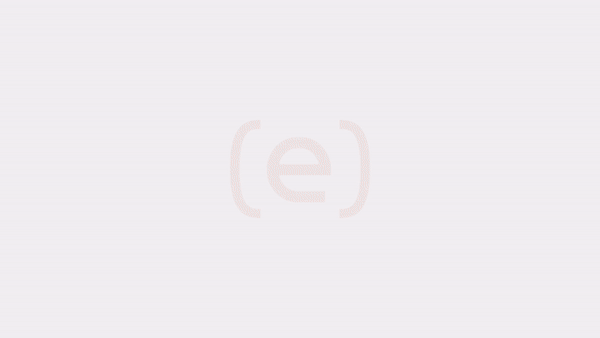 Trusted by leading enterprises and industry disruptors alike




Trusted by Leading Enterprises and Industry Distruptors
See how much you can enhance your B2B sales by switching to technology-enabled-wholesale
Elastic does more than make selling quicker and more visual. By streamlining the entire process, brands are able to save money and increase efficiencies every step of the way.
Sales Lift and Cost Savings are the result of:
Segmented and Curated Sales Strategies
Complex pricing and discount programs
Enhanced client retention
Decreased data entry errors
Fewer Customer Service hours
Reduction in printing paper sales assets
Automated order and payment processing
More accurate inventory management and forecasting
Innovation powered by visionaries & technologists
Our team has been building industry-leading SaaS solutions for over twenty years. But we're just getting started! We rolled out a beautiful new UI/UX putting the retailer experience at the heart of the tool. Up next, creating on-demand solutions to help sellers on the road and in the field. We're also tapping into VR to help buyers visualize exactly what the products can look like in their store, on their shelves.
It's never too early to get started with Elastic. By becoming a part of the Elastic family now, you can help shape the future of the platform and drive the renaissance of retail for your brand and retail partners!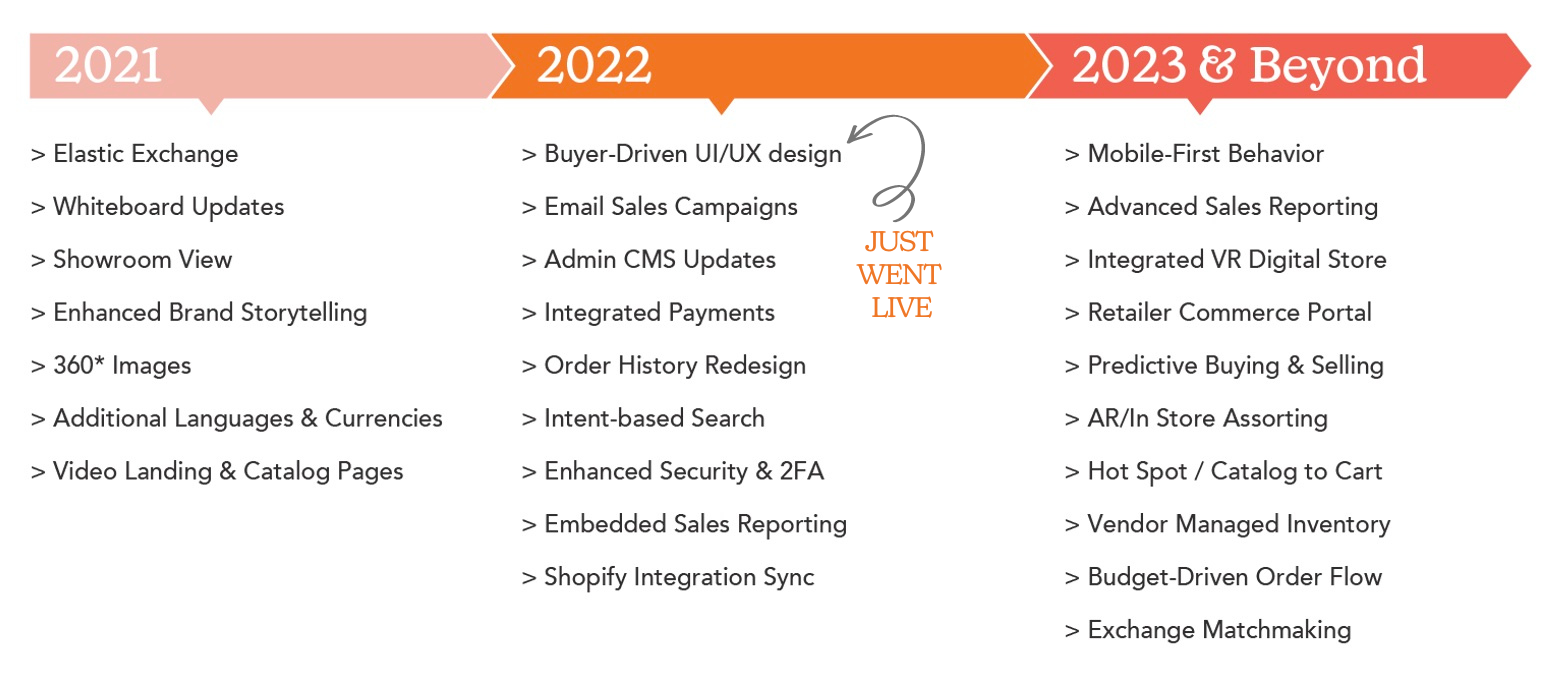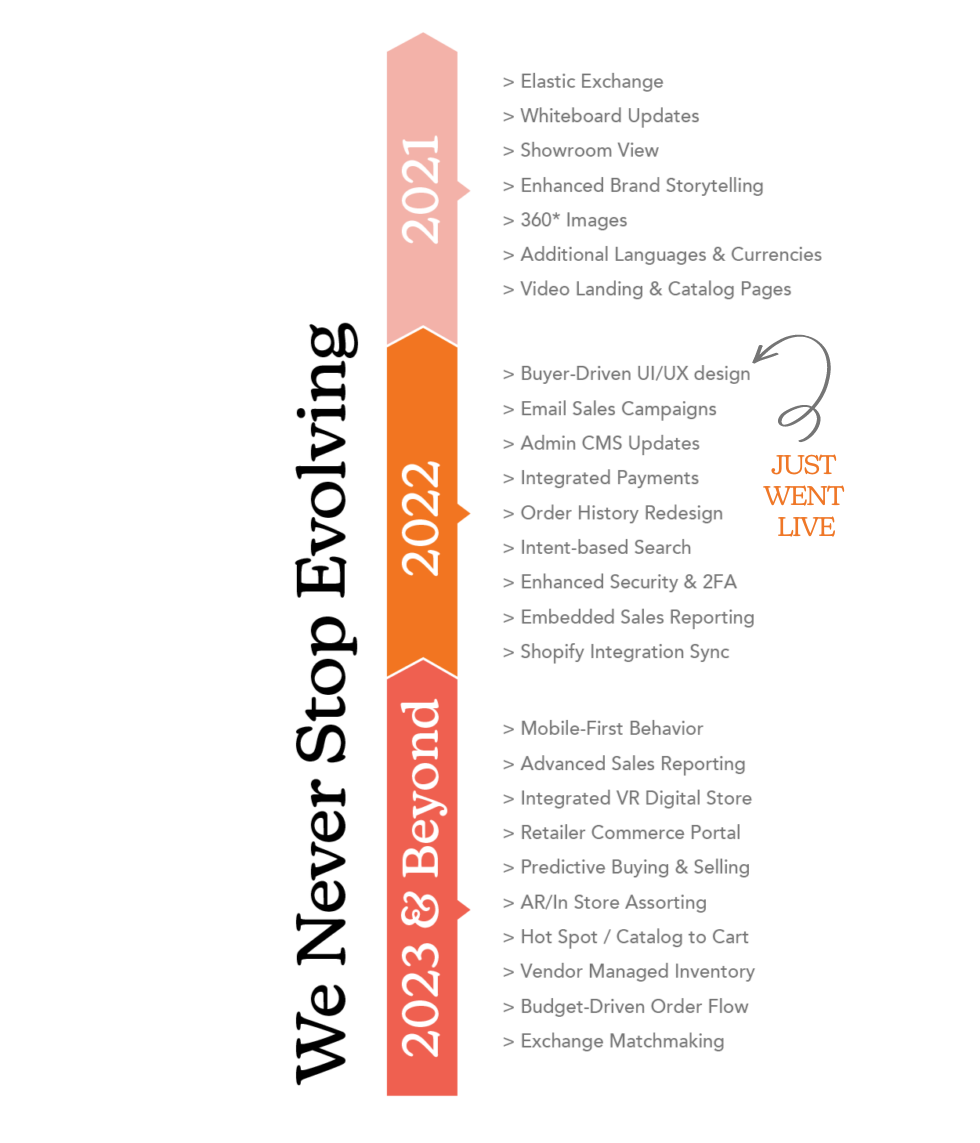 Industry Leaders with Decades of Experience
Check our white papers and case studies to learn more about how digital solutions are transforming the digital B2B landscape.
Slide
Achieving Print-Free Sales with Digital Catalogs
The North Face has achieved an industry first on par with their iconic brand by eliminating mass printing of B2B sales materials. Learn how TNF helped retail partners overcome reliance on traditional product catalogs and sales workbooks through the use of next-generation digital merchandising technology. The results are greater process efficiency, cost savings, increased sales and a much more sustainable approach to B2B commerce.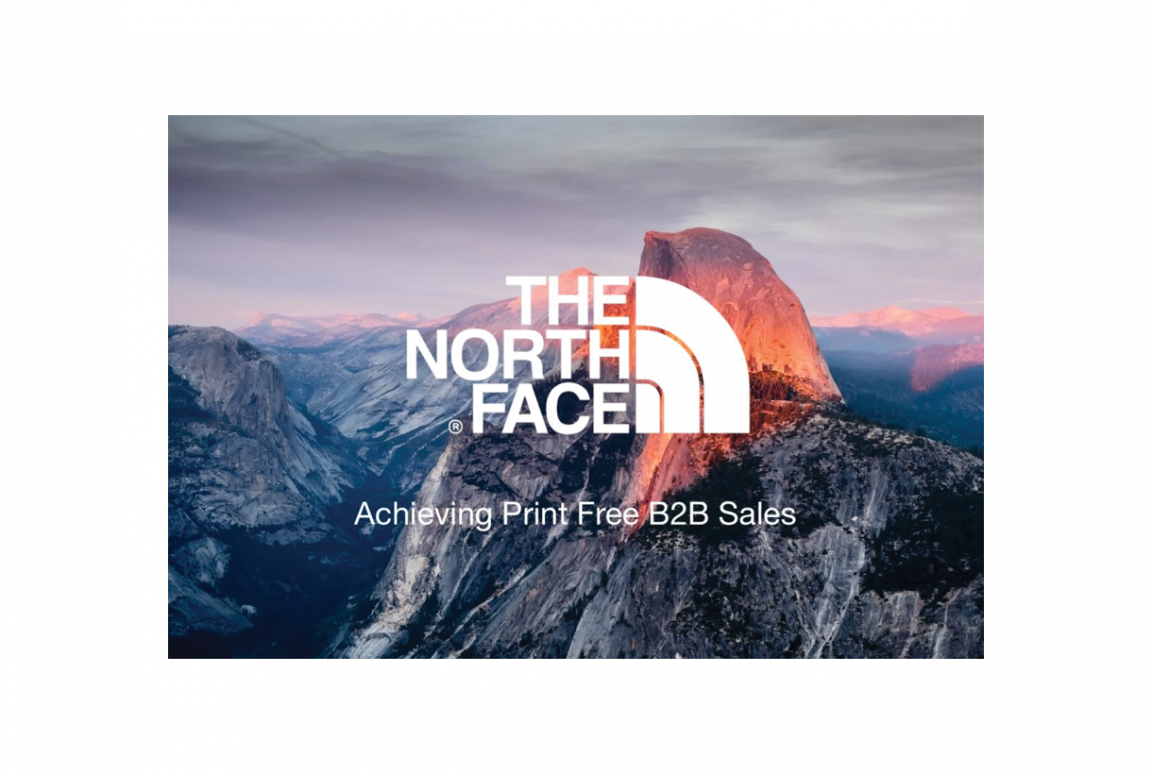 Slide
Boosting B2B Sales by 21.2%
Learn how fully implementing a comprehensive B2B ecommerce and digital merchandising platform can lift sales by more than 20% and deliver significant bottom line results.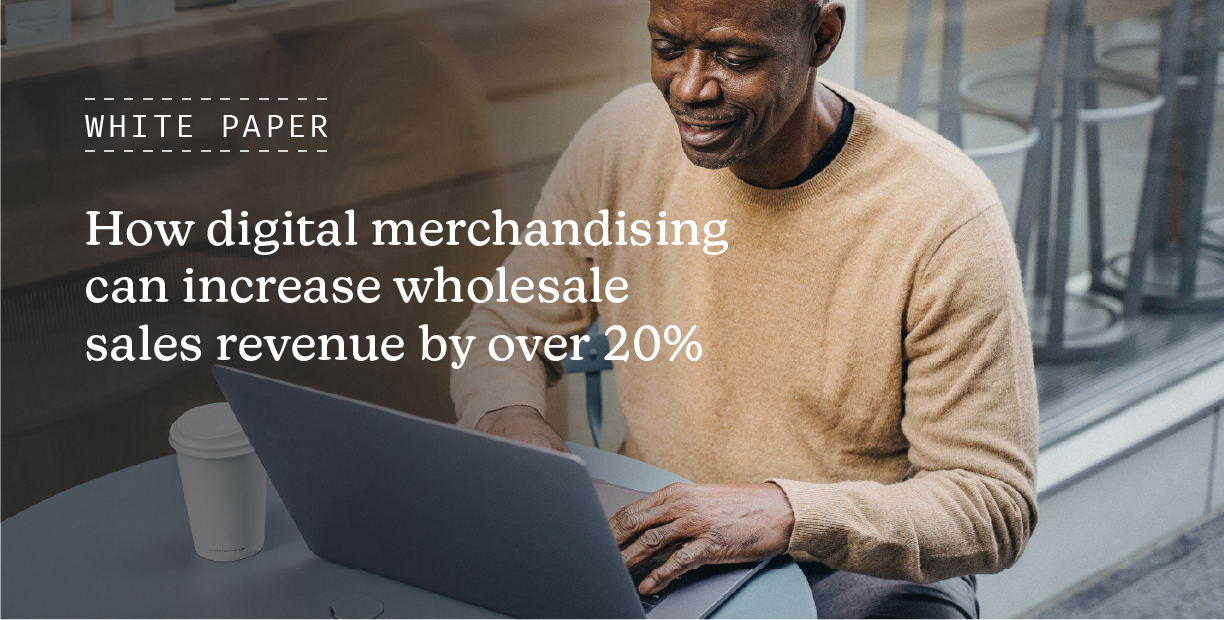 Slide
Maximizing B2B Sales Through Digital Assortment Planning
See how Fjällräven and their sales reps are maximizing B2B sales and enhancing retailer relationships with the assortment planning features of the Elastic digital merchandising platform.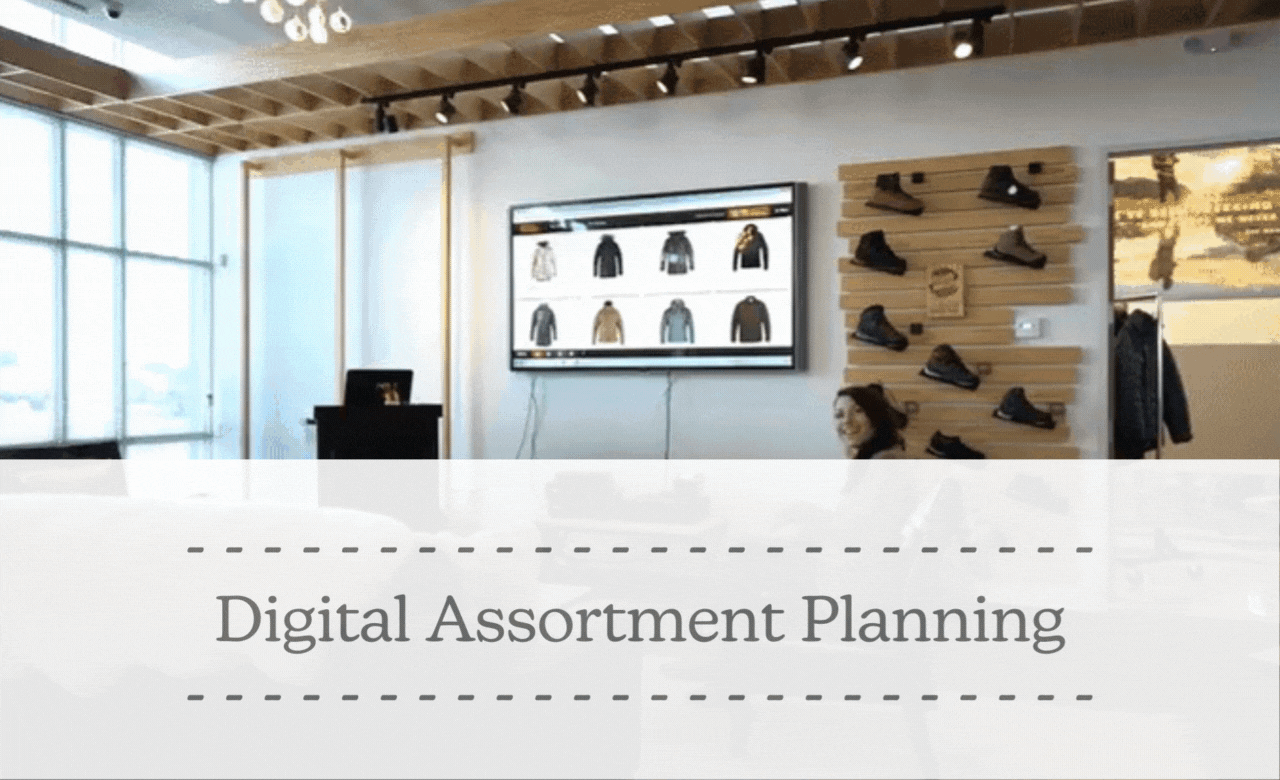 "With Elastic, we're working together to build the future. The tool is allowing us to tailor our offerings on a number of different levels. Leading to more constructive interaction with our customers and time savings. Now, we're much more efficient and we deliver a best-in-class service. We get a much better sales call that's shorter and more effective and the end result is much more productive than if you were to have a sales call without Elastic."
Bob Donker,
International Sales Director, Active Brands