Elevating Merchandising with Elastic's Cornerstone Feature: Digital Whiteboards and Display Planning
A key element of the latest Elastic Suite platform release version 2021.16 is an enhanced whiteboard B2B merchandising tool.  Designed for use by brand sales reps and retailer merchandising managers, the upgraded whiteboard intuitively integrates with Elastic's industry-leading digital catalogs and assortment planning features.  The result is a higher level of brand-to-retailer digital merchandising capability and a more collaborative wholesale purchasing experience.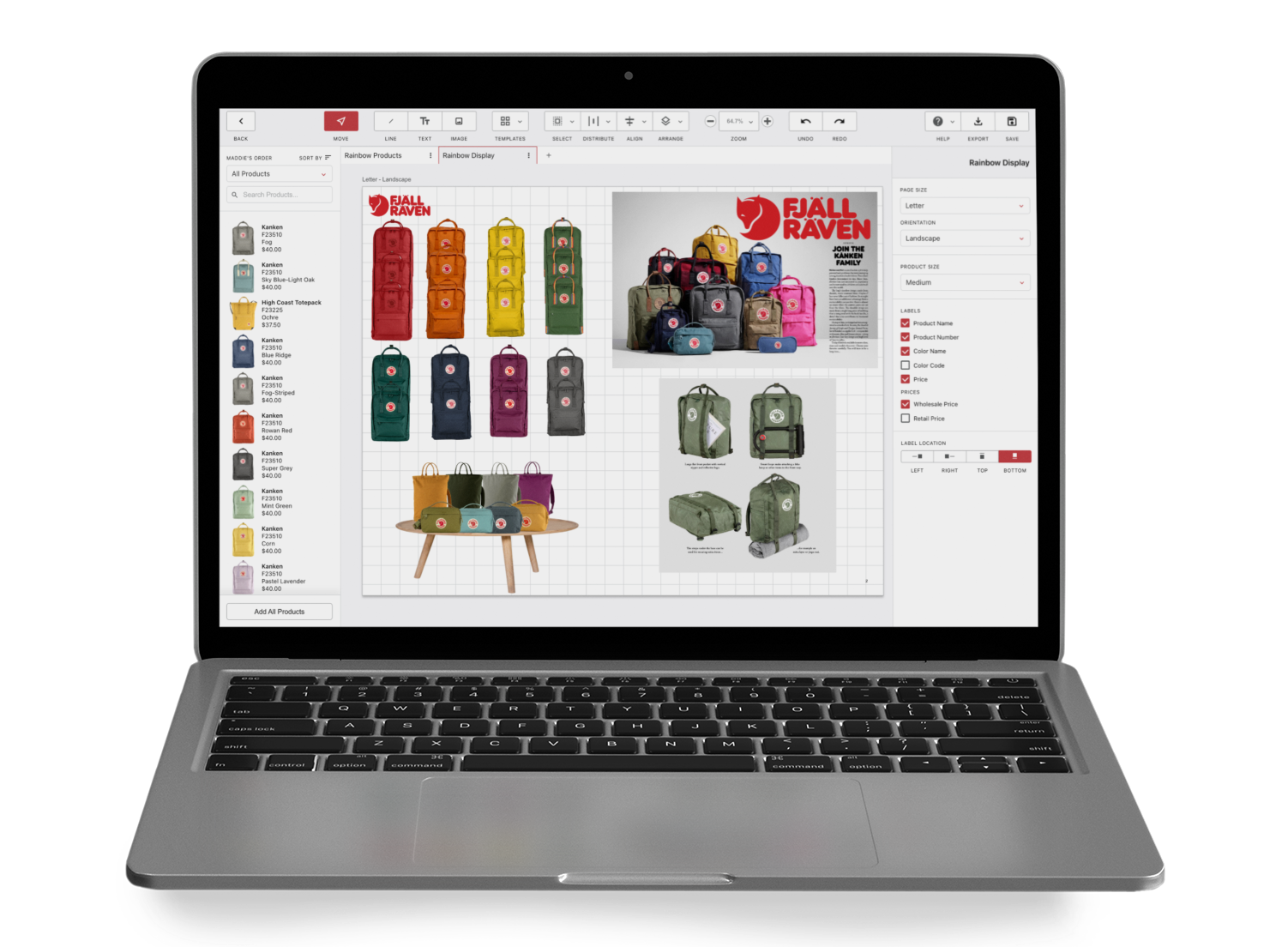 "Providing our clients with best-in-class B2B sales tools and a more streamlined and visual ordering process has always been a top priority for Elastic. Our enhanced whiteboarding feature leads to more a curated wholesale purchasing process for retailers and strategic selling for brands. Greater visualization of how products will look in the retail environment before the wholesale purchase has multiple benefits for brands, retailers, and ultimately consumers."
Enhanced Whiteboard Highlights
Improved Layout and Visibility:
The whiteboard workspace on the screen has been reworked for easier access and improved visibility.  It also includes new design features and a multi-page set up.
New Formatting Options:
Improvements for product placement and spacing allow users to double click, drag/drop and multi-select products.  Enhanced capabilities also include text sizing options, aligning and distributing product selections, and the ability to easily move products within assortments.
Improved Design Templates:
Faster and easier designs are now fostered by a variety of new templates.  Many new options are available, including a standard grid, hero grid, 4-way grid, cascade and a 4-way cascade.
Based on Elastic Expertise:
The new enhanced whiteboard has been developed completely in-house by Elastic's team of technology experts who lead the industry in both understanding the needs of platform users and creating the most innovative digital merchandising tools.