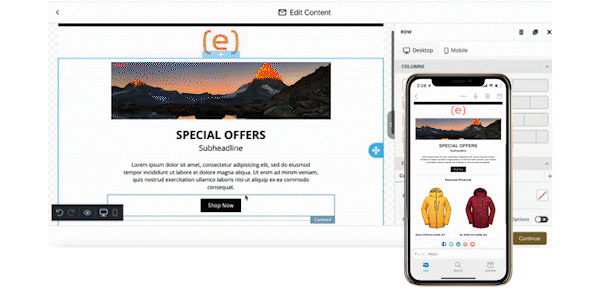 As part of our commitment to ongoing innovation in B2B merchandising technology, Elastic Suite has introduced email sales campaign tools to the current release of our platform. The new fully integrated feature allows brands to create customized retailer-focused marketing campaigns and promotions designed for ease of use by sales reps. 
"The more we can help brands streamline and automate their B2B sales, the more efficient and profitable the entire process becomes. Our new Campaigns tool is specially designed to help our clients better reach and serve their retail partners with strategic and segmented promotions and assortments."  

-Mike Mougin, SVP of Product and Operations, Elastic Suite
Key benefits and features include:
Fully integrated with digital catalogs and product assortments

 

Prebuilt and customizable template for easier campaign creation

 

Flexibility to prefill suggested orders based on specific products, styles, colors and quantities

 

Intuitive process for easily integrating retailer contact data lists

 

Ability to save, reuse and customize current or previous campaigns

 

Streamlined purchasing experience for retailers to begin orders directly from the email 

 

Self-service purchases and reorders for buyers

 

Easier retailer re-engagement and follow up by sales reps

 

Real-time marketing data with metrics on retailer response, click throughs and orders
While social media has become a popular channel for consumer marketing and sales, email remains a mainstay for B2B marketing. According to current data from HubSpot, 93% of B2B marketers utilize email campaigns with 81% indicating it is their most used form of content marketing. The same study reveals that businesses have seen a 78% increase in response rate to email marketing over the past 12 months and during the Covid 19 pandemic. Because of the continued effectiveness of B2B email marketing, Elastic Suite is making vital platform enhancements in support of client marketing campaigns and sales promotions. 
Campaigns are available right now for all Elastic Enterprise clients. Set up and integration takes about a week and campaigns are ready to be sent immediately! Pricing is tiered based on existing licensing agreements.  
The experience for the campaigns was based on the retailer quick-order (and re-order) user flow. Based on our 4-click order entry process, these email campaigns help brands deliver a customized product mix, in real time, for brands to purchase instantly.  
Watch a Demo of Campaigns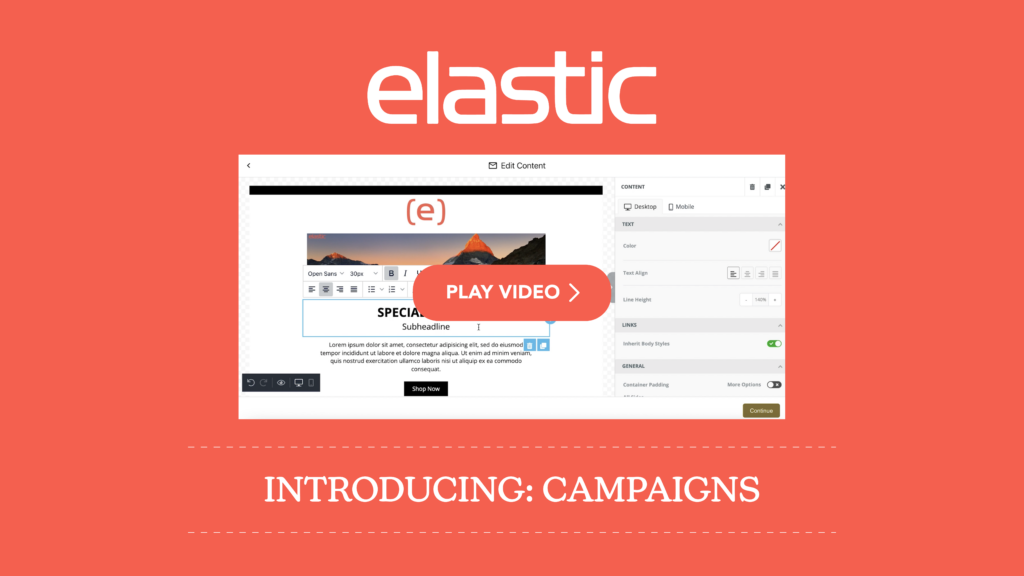 Helping brands put the right products in the hands of retailers at the exact right time is what drives the renaissance of retail that Elastic is hoping to influence. Giving brands and retailers the tools, they need to connect on a deeper level will ultimately influence trends and impact the products that end up on show floors. Elastic Suite is the superpowered B2B commerce tool that is driving sales at sell-in and sell-through.  
To learn more about how Elastic's newest feature can supercharge your B2B sales efforts, request a demo today!