Best Practices for Commerce at B2B Events
Maximizing In-Person Connections at Tradeshows using Elastic Suite
Best Practices for Commerce at B2B Events
Maximizing In-Person Connections at Tradeshows using Elastic Suite
B2B events are still at the heart of so many industries. It's the value of in-person connections and building in-real-life relationships that keep both brands and retailers returning to these events.
While transactions and orders happen on the Elastic platform, we're hoping to help events and shows drive transformational commerce. By helping to bring buyers and sellers together online and in person, Elastic and our parent company, Emerald X, are driving behavioral change by improving the commerce experience for all.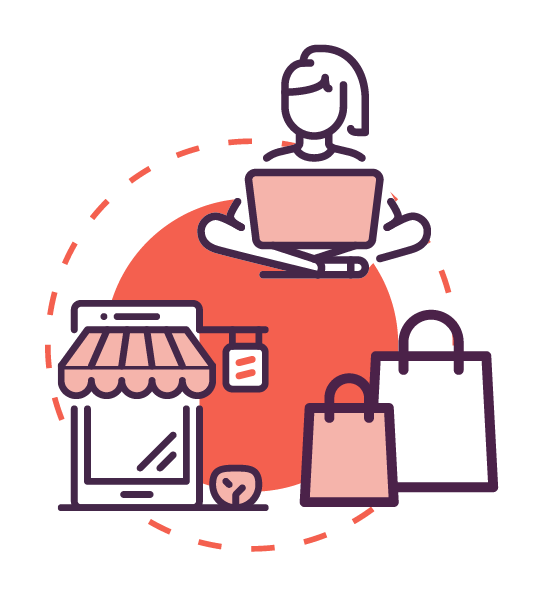 Retailers are at the heart of tradeshows, and that's why we want to help our brand partners achieve shared success on the show floor. We understand the value of B2B events and the immense commitment required from brands and manufacturers to earn a return on their investment. That's precisely why we've put together this guide.
To help exhibiting brand leaders and sales reps enhance their tradeshow experience – by optimizing their transformational commerce and building stronger relationships with new and existing retail partners.  
Maximizing Return on Tradeshow Investments
Elastic Suite was built to help brands and their retail partners find shared success throughout the wholesale and B2B commerce process. Because brand teams dedicate so many resources to being at tradeshows, we've built a step-by-step guide on how to optimize and maximize Elastic before, during and after the show.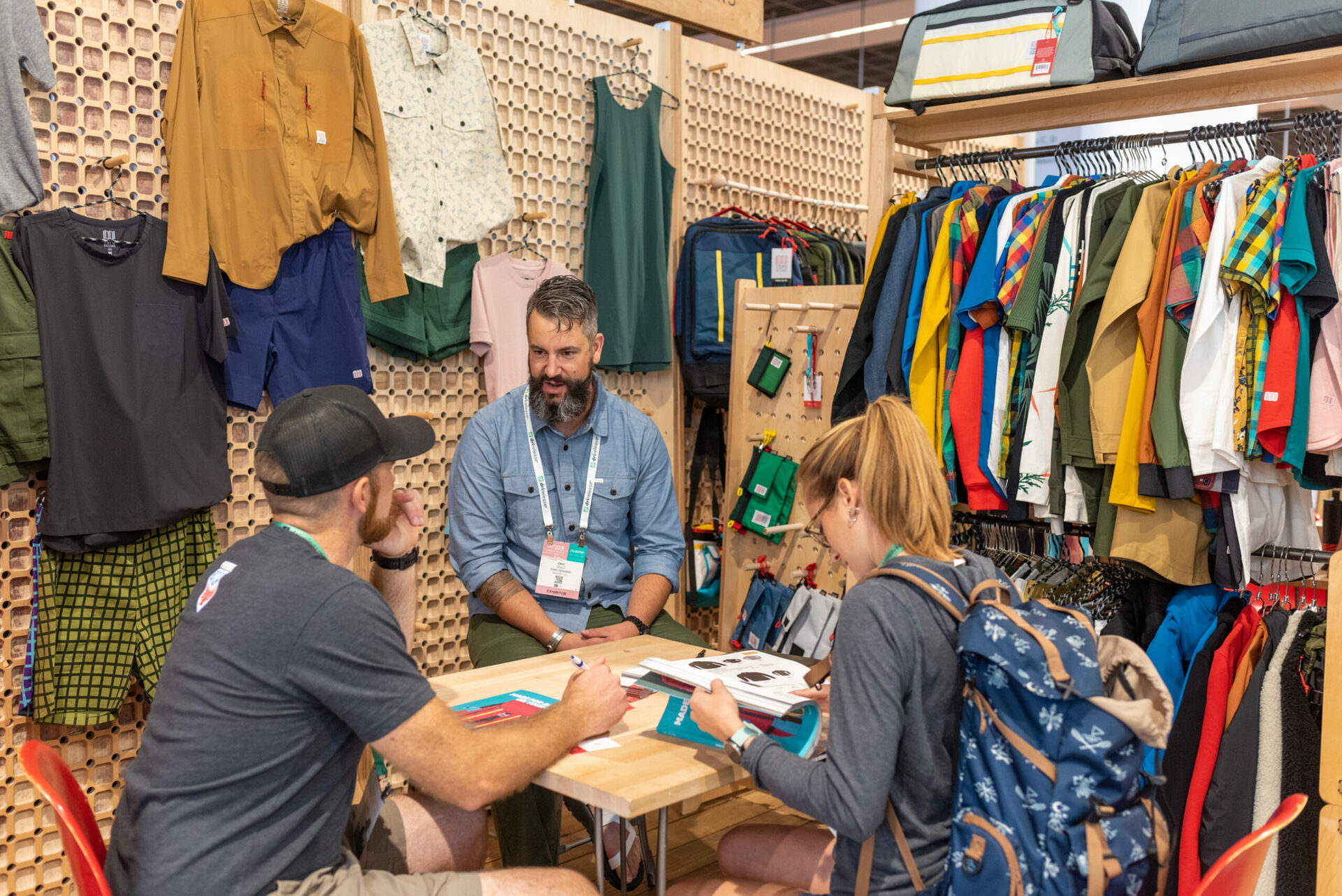 Brand Leaders:
Setting your sales team up for success before, during & after the show
Brand Leaders like sales operators, B2B administrators, marketing or tradeshow managers have the unique job of preparing the sales force for the event. We outlined how this cross-functional team can best prepare their team, their booth and Elastic to find shared success at the show. Here are some tips for what to do inside the Elastic platform, and on and off the floor.  
Confirm all pricing and product files are up-to-date
Whether synced through your ERP or via flat file, work with your Elastic account manager to ensure all data is synced and up-to-date. This includes any sales programs or discounts, especially for show or market specials.  
Update catalogs & collections with enhanced assets
Enhanced assets can help tell the brand story and while you get the opportunity to show products in person, updated assets will help the buyer after the show with re-order and merchandising plans.  
Ensure all reps & retailers have updated credentials
This ensures that any existing retailers can place orders and then any new partners you meet on the show floor can be automatically registered and receive order information.  Don't forget to enable Retailer self-registration! 
Work with account management or customer success to turn on barcode scanning. This allows you to include barcodes in the PDF export of a custom collection When scanned, the items will automatically be added to the cart. We recommend scanning on a tablet from the collection PDF or printing the barcodes and creating tags on your samples. 
Wifi, Monitors, Laptops and Barcode Scanners. Each of these tools can help maximize the retailer experience during line presentations. If you don't have Offline Order Forms, it's always best to have a fast and secure internet connection. Elastic and Emerald have partnered to ensure free wifi at all Emerald events.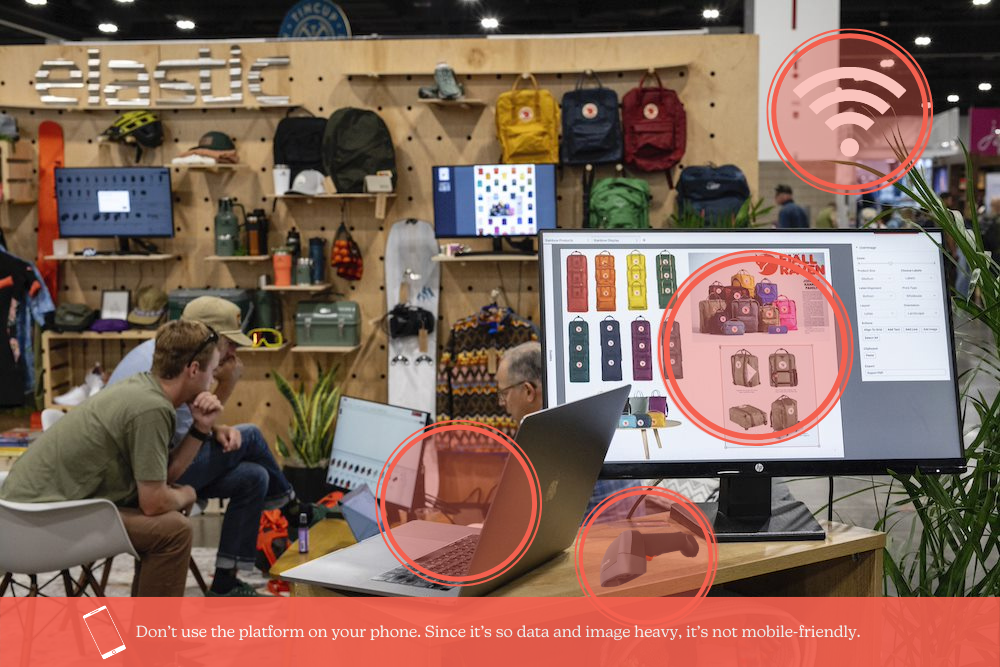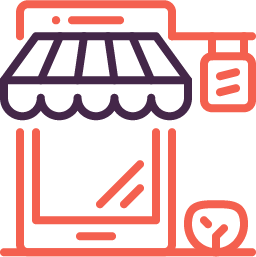 Reach out to your retailers ahead of the show
Let them know where your booth will be and schedule a time for them to come. You can even add a little excitement and anticipation by sneaking a preview of what new products you'll be showing and sharing any show discounts.  

A scheduling tool (our team uses Calendly) will keep track of all key meetings. This ensures that all reps have visibility into how busy the booth will be, and sales leadership can track and follow-up on meetings.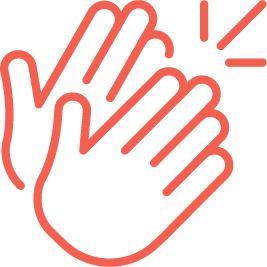 Don't forget to celebrate!
Schedule some happy hours, team dinners or outings with your retail partners. At the end of the day, it's about connections and not commerce.  
Keep an eye on reporting and incoming orders
Whether they're saved as drafts or completed orders with PO numbers and shipping information, review orders that are placed each day. Review and submit any draft orders and make sure they move through to your AP processing.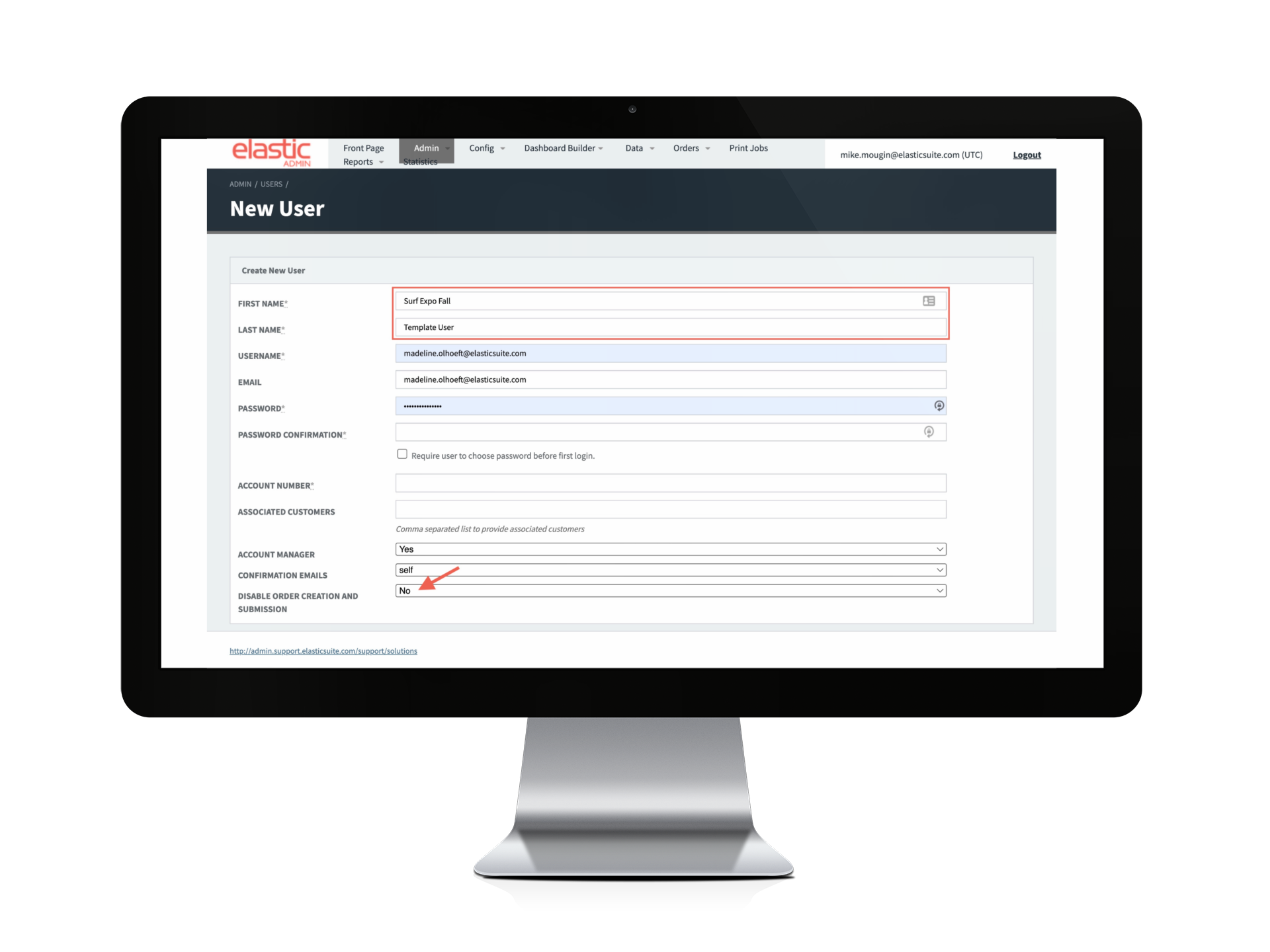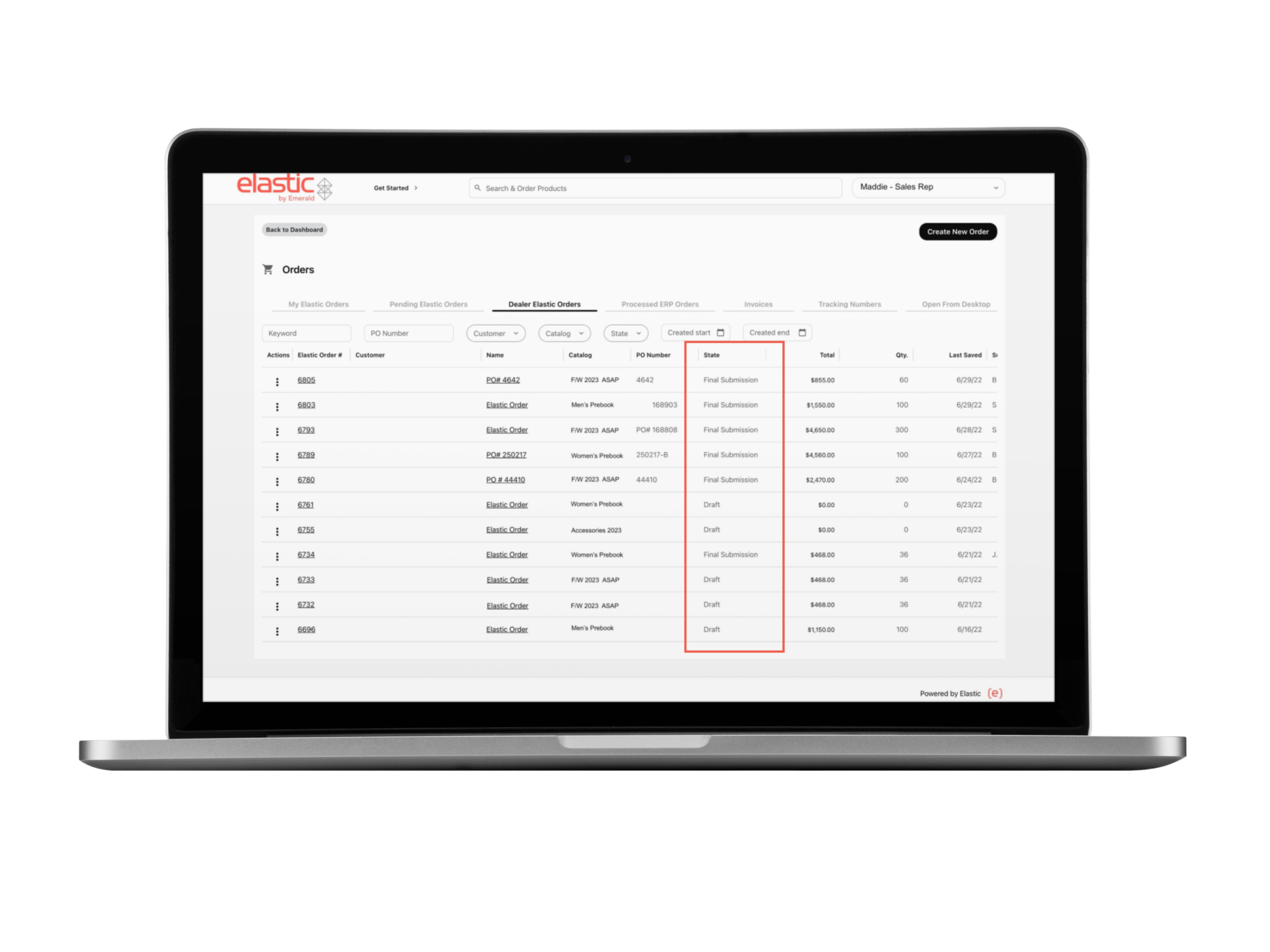 Create a ghost user for new retail accounts
Create a customer account, name it "Tradeshow", assign it to all reps and then build the order. Name the order with the new account and then store their info in the comments section on the checkout screen. Once the customer account is added, they can "Open With" to move the order to the new account.
Sales Reps:
Getting the most out of on-site meetings
Each meeting will go differently. You'll be able to go into some meetings armed with a wealth knowledge including sell-through data and a great working relationship with the buyer. In this case, you can use Elastic as a tool to help deepen the suggested buy and help the buyer make data-driven decisions. For other meetings, you might be presenting to multiple buyers, knowing little about their store or market. If this is the case, you can pair your industry knowledge with the assets and sales tools in Elastic to get the relationship off on the right foot. Below are the tried-and-true user flows for preparing for a meeting, doing a line presentation, and creating the order. We've also included some tips and tricks along the way!
Review last season's orders & confirm sell-thru
Make sure to pay attention to the product mix, the size of the order and how many ship dates and ship-to addresses the retailer had.  Using sell-thru data, create an assortment based of what performed the best.  Even high-level data like color, size, and product type will be super beneficial! 
Build a custom collection and share the PDF output
Using updated marketing assets, covers and page dividers, build a collection with new a mix of new products and heritage or evergreen products that have performed well in the past. Export and download from the "Print Jobs" widget.  
Pre-build the assortment and order proposal
Using the custom collection you already made as a filter, build a proposed order. Keep in mind seasonality, color mix and sell-through data of best-performing SKUs. Create a full season assortment using multiple shipment dates.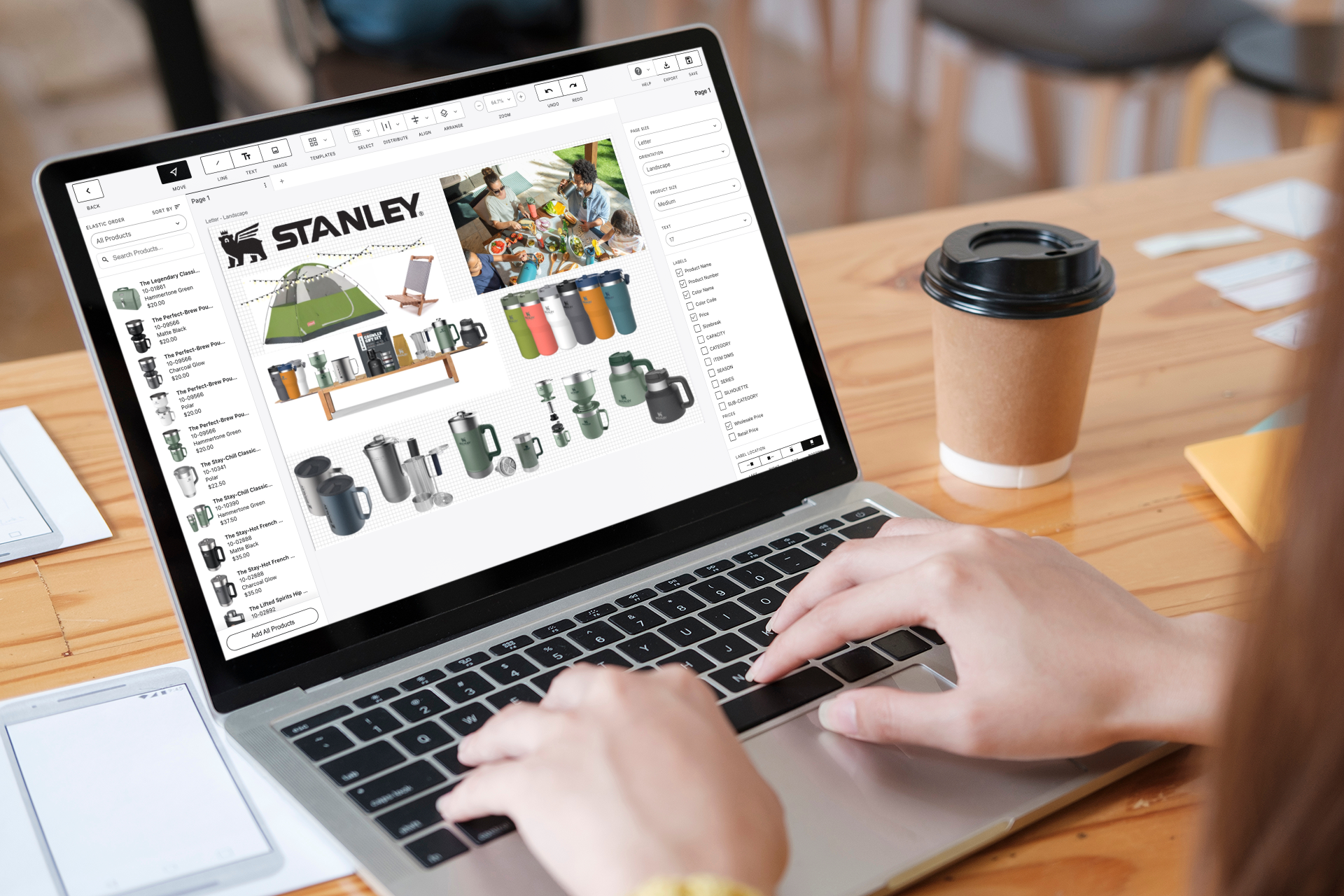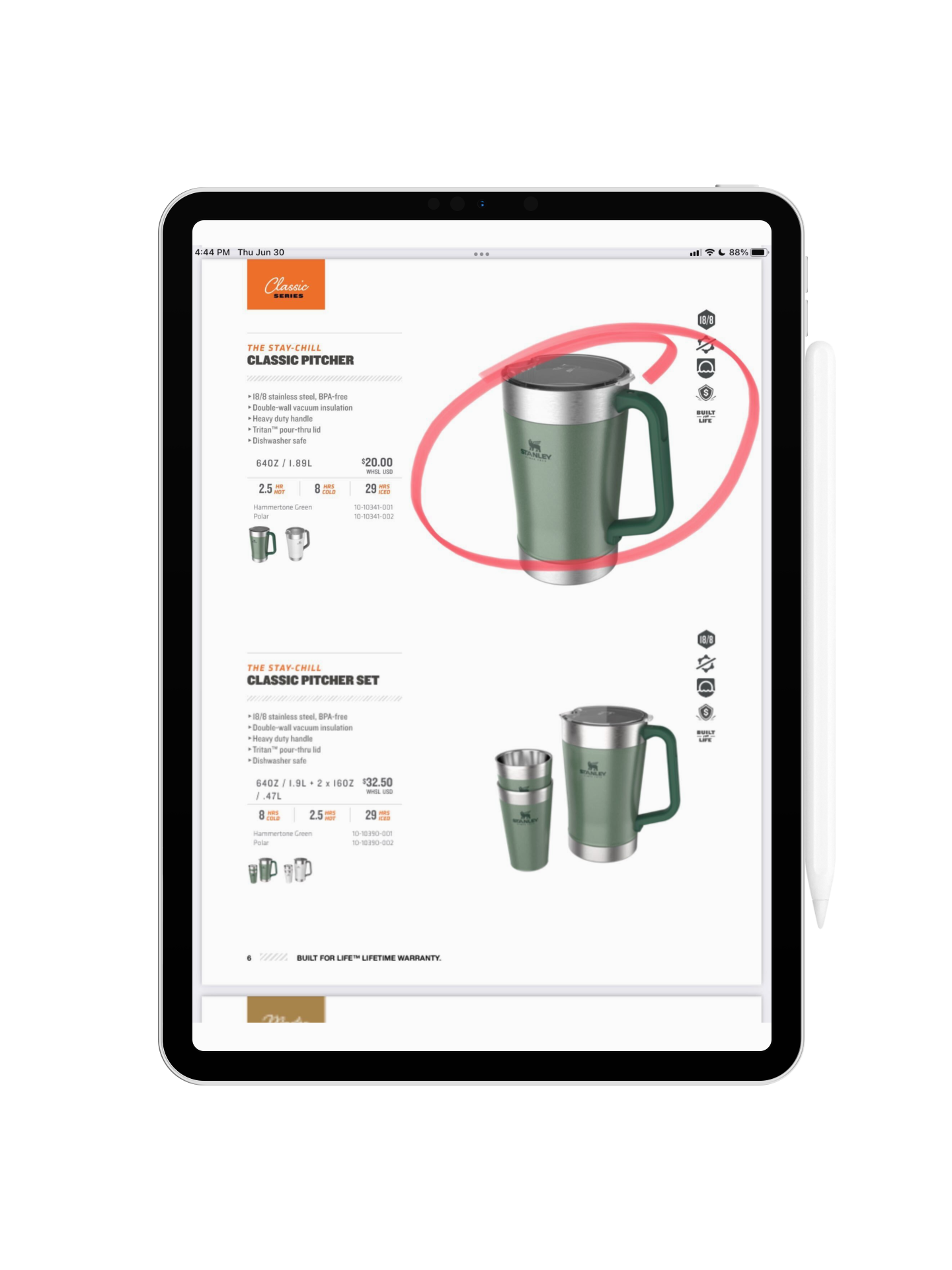 Here's the fun part! Upload some POP and fixture assets based on the layout of the store. Layout in a 4-way grid the hottest items along with best sellers. You can also great a board with alternate photos to help the buyer visual products they might not get to see during the line showing. Don't forget to add the store's logo for extra personalization too!  
Share this with the buyer ahead of the show
Give the buyer a preview of what they'll get to see in person in your booth. By using the marketing asset, you're getting the chance to sell your brand story before the buyer even steps on the show floor. Make sure to name the custom collection something memorable for the buyer.  
PRO TIP! Have a few orders pre-built for new accounts
Segment by location and order size. Include your trademark items and hottest items. This way when a new account walks into your booth, you have a sample order already built out for them. Segment by size, creating an order for small, medium and larger retail partners. It's also a smart idea to build a collection with just the newest items or hot buys from the season.  
If you have them, give the buyer a tablet and stylus with the custom collection PDF. This way they can take notes, just like the good old days.
This is where it gets good! Share what's new, what's different and make sure to customize each presentation to the buyer. Share any stories about the development or design of the line. Think about the story rather than just the product – what makes it unique and how does the end consumer use the item.  
PRO TIP! Shop the digital catalog
Have the buyer pull the catalog up on their laptop. This way to they can follow along the digital catalog, star, take notes and view tech specs.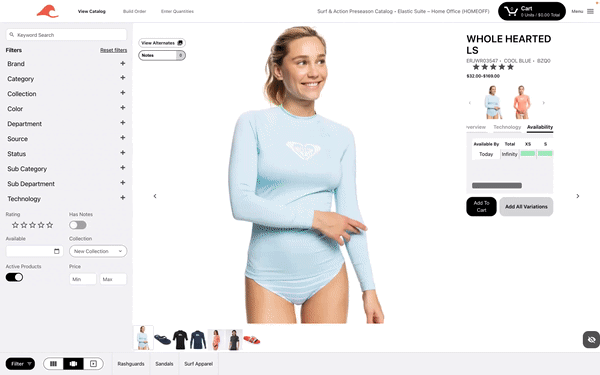 Show specials & discounts
Don't forget to review any show specials or quantity discounts. The Sales Programs and Discounts screen in the Multiview cart will help identify any modifications that should be made to the order.  
In the multiview cart, review the order analytics under "Summary" to make sure the assortment has the right mix of categories, colors, and sizes.  
Depending on your ERP and billing set up, orders can either be placed automatically or a PO can be created for invoicing.  After the order is submitted, share the custom collection and order output files with the buyer. It should arrive in their inbox before they leave your booth.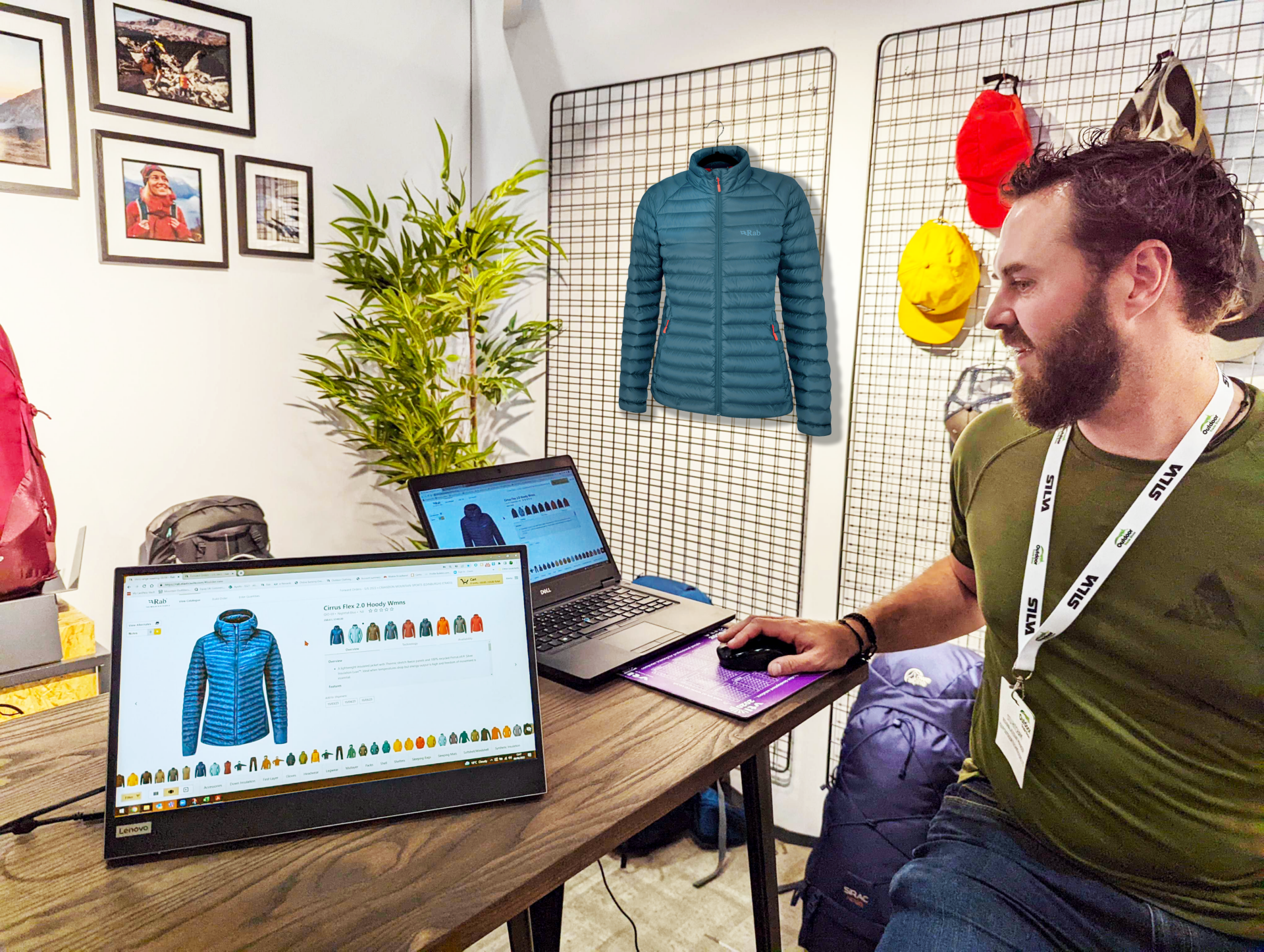 Pull up the build order screen and go through each item in the order. This is also a great time for the buyer to bounce around the digital catalog and experience the product in real life!  
Have the buyer scan actual items and they'll automatically add to the car. This is one of the easiest ways to the buyer to connect the IRL product to their order inside Elastic.  
Build the cart & add quantities
Once you've curated the assortment and added all the items to the cart. Have past seasons' order pulled up and add quantities based on previous sizing schemas. Don't forget multiple ship-to addresses and ship dates. Since this is a prebook order, no need to worry about inventories.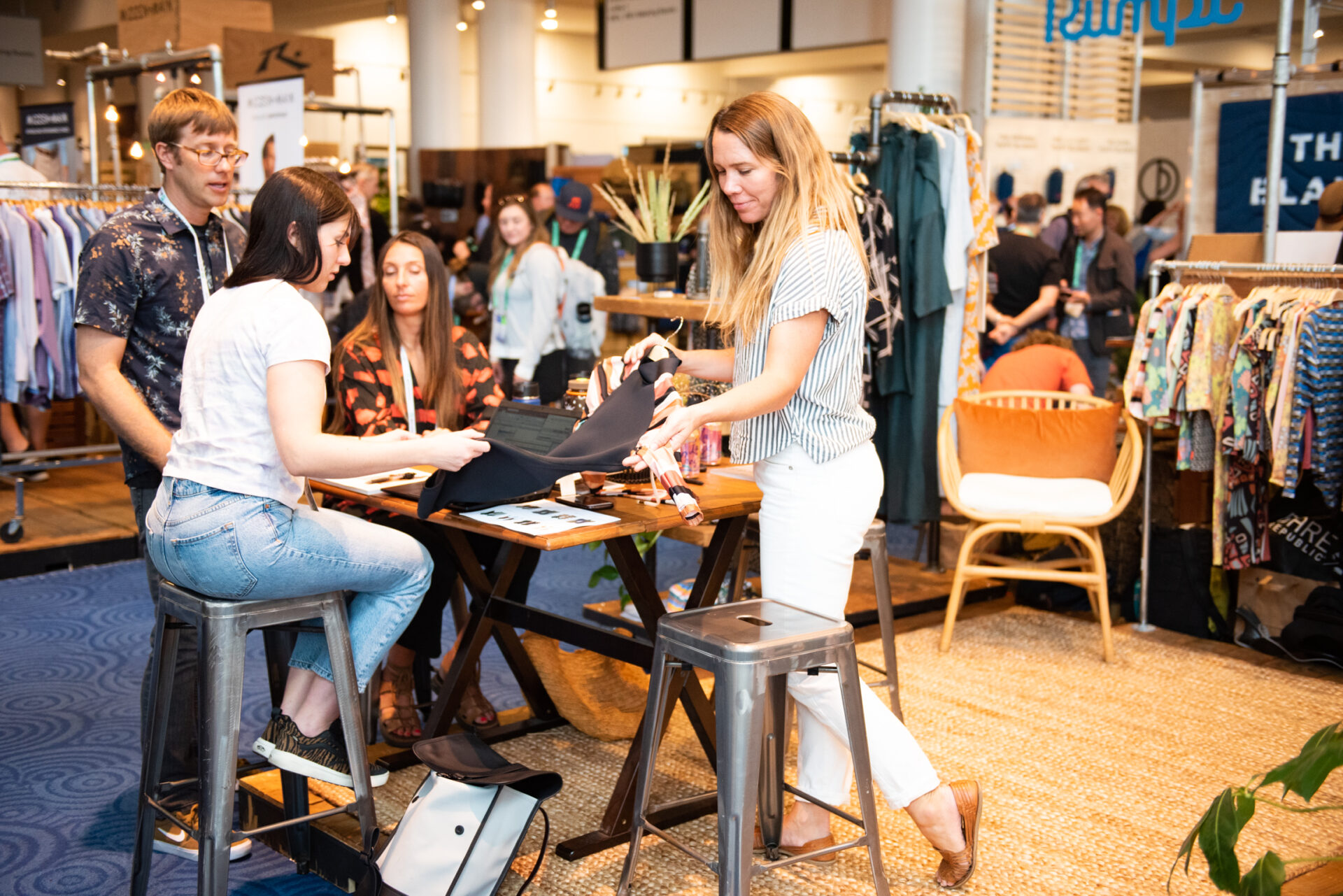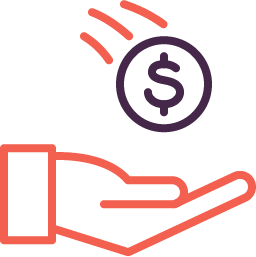 Follow up with order confirmation
Once the PO has been processed, send over the order confirmation and tracking info. Include any key dates like order modification deadlines and expected shipping dates.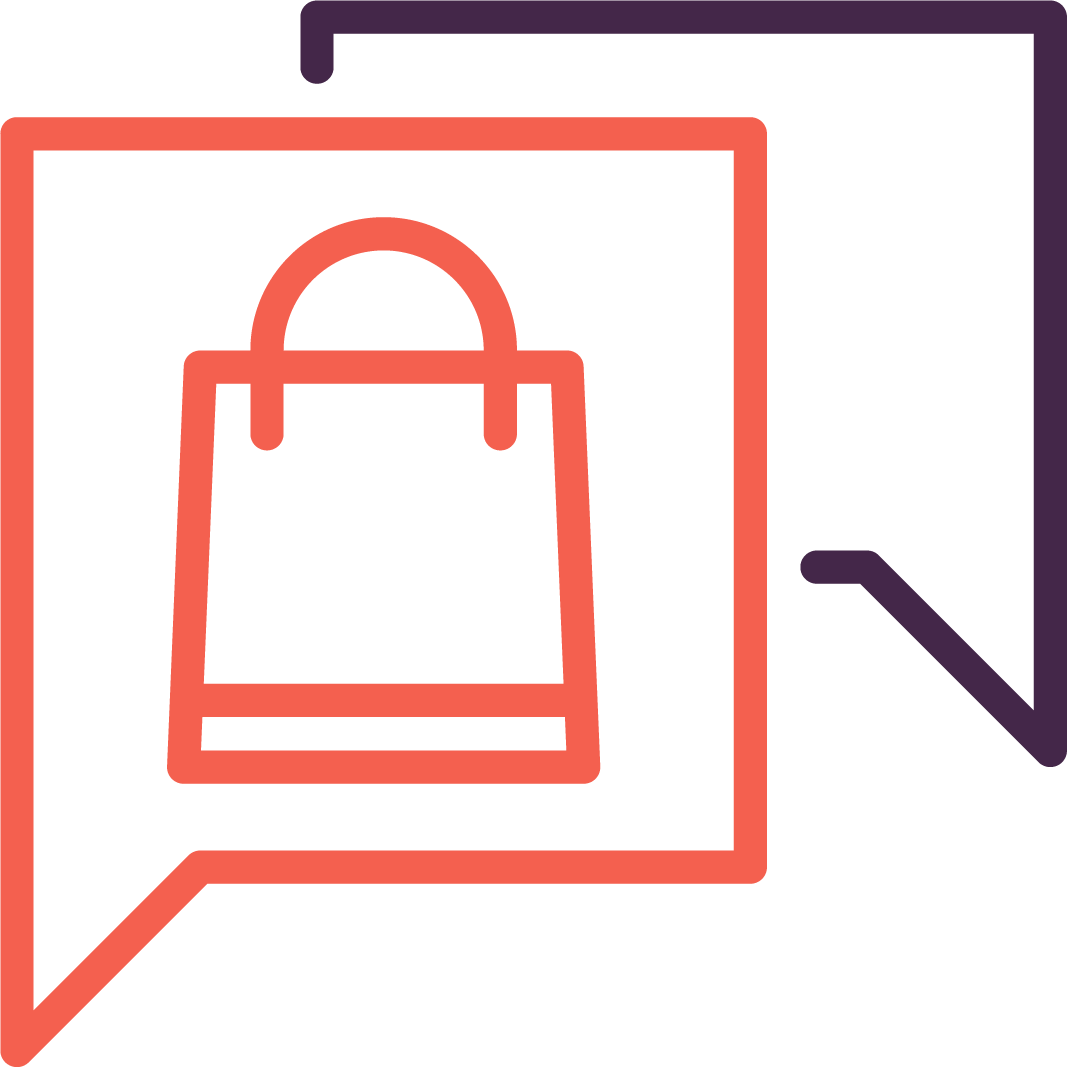 Share ATS products or at-once available inventory
Especially if you have a new account, share a catalog of available and discounted inventory.