Streamline.
Save time.
Sell your line.
Virtually.
Read the Virtual Sell-In Guide from Elastic Suite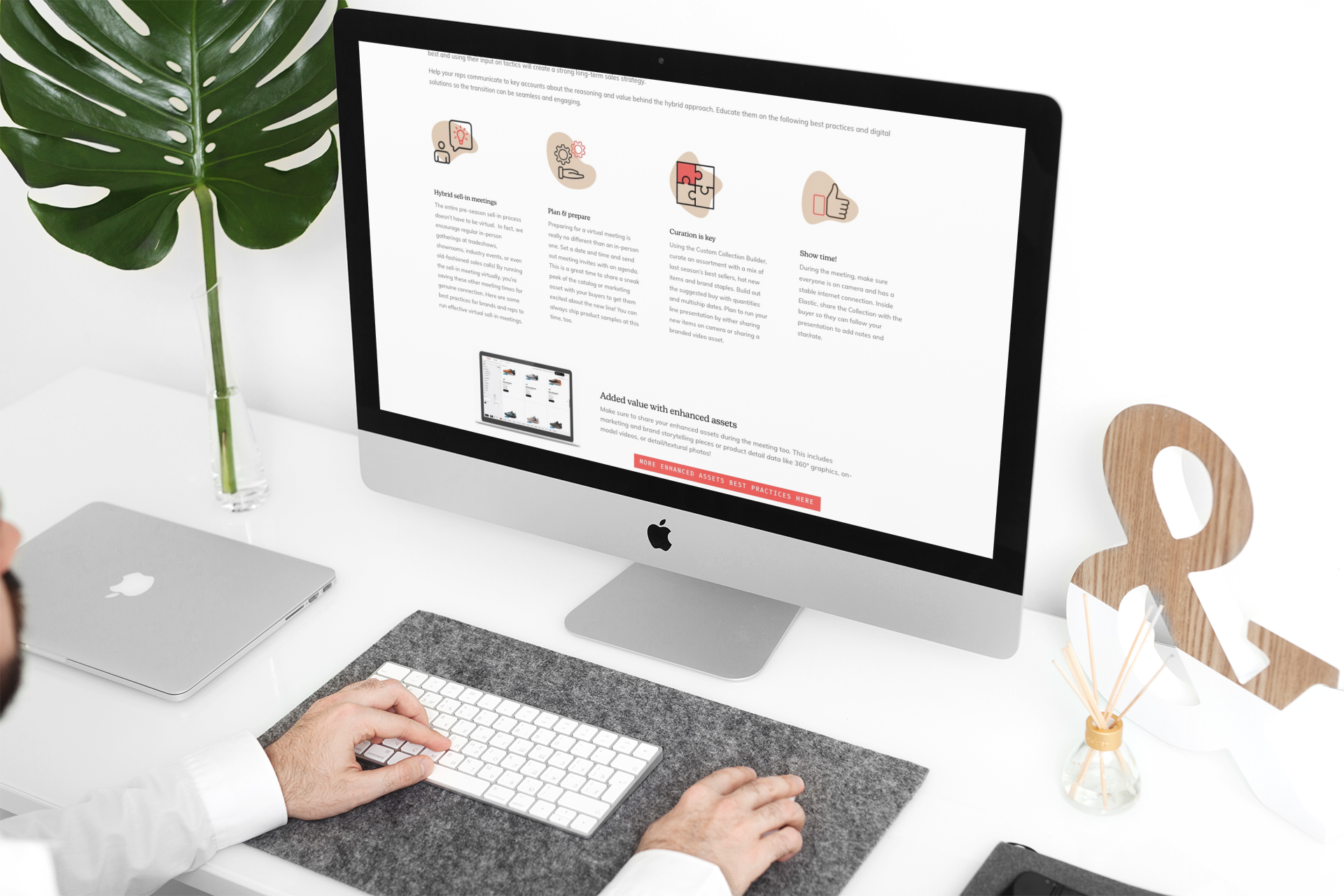 In the post-pandemic world, both buyers and sellers prefer a hybrid sell-in setting.  Download the Virtual Sell-In Guide to learn how our clients transitioned to digital B2B commerce using Elastic Suite's hybrid solutions.
Insights include:
• How to plan your virtual sales meetings
• How to prepare your sales reps
• How to create simplicity for your retailers
• How to select the right virtual sell-in tools
• How to enhance your digital assets
Insights from the Industry's Leading Brands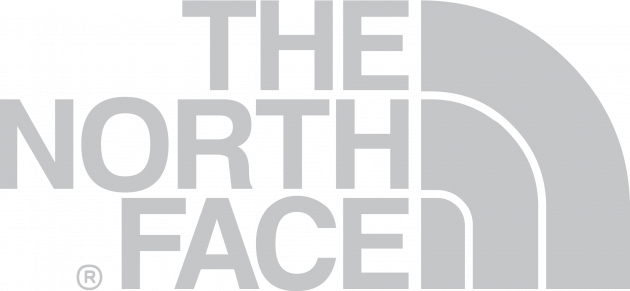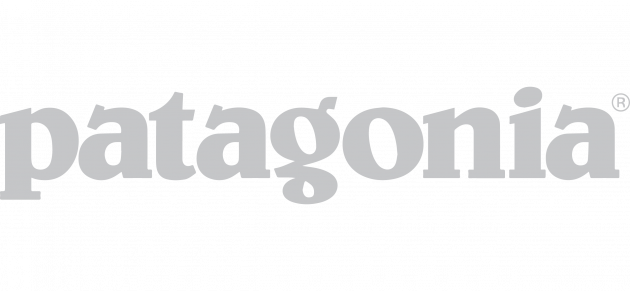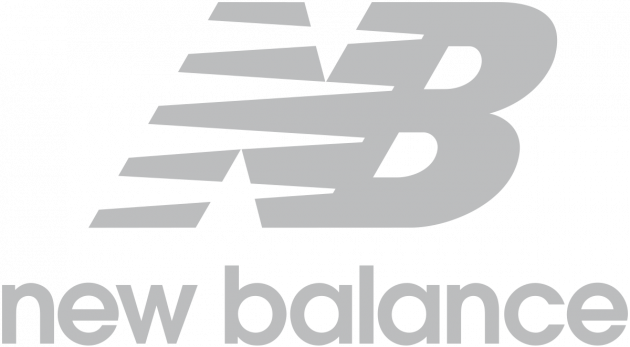 Transition to Virtual Sell-In with Success 
During the absence of tradeshows and in-person sales meetings, we learned key best practices for hybrid sell-in and digital merchandising meetings. By shifting the transactional, commerce-focused meetings to a digital setting, in-person meetings can be spend building connections. 
Slide
Focus on Retailer Partners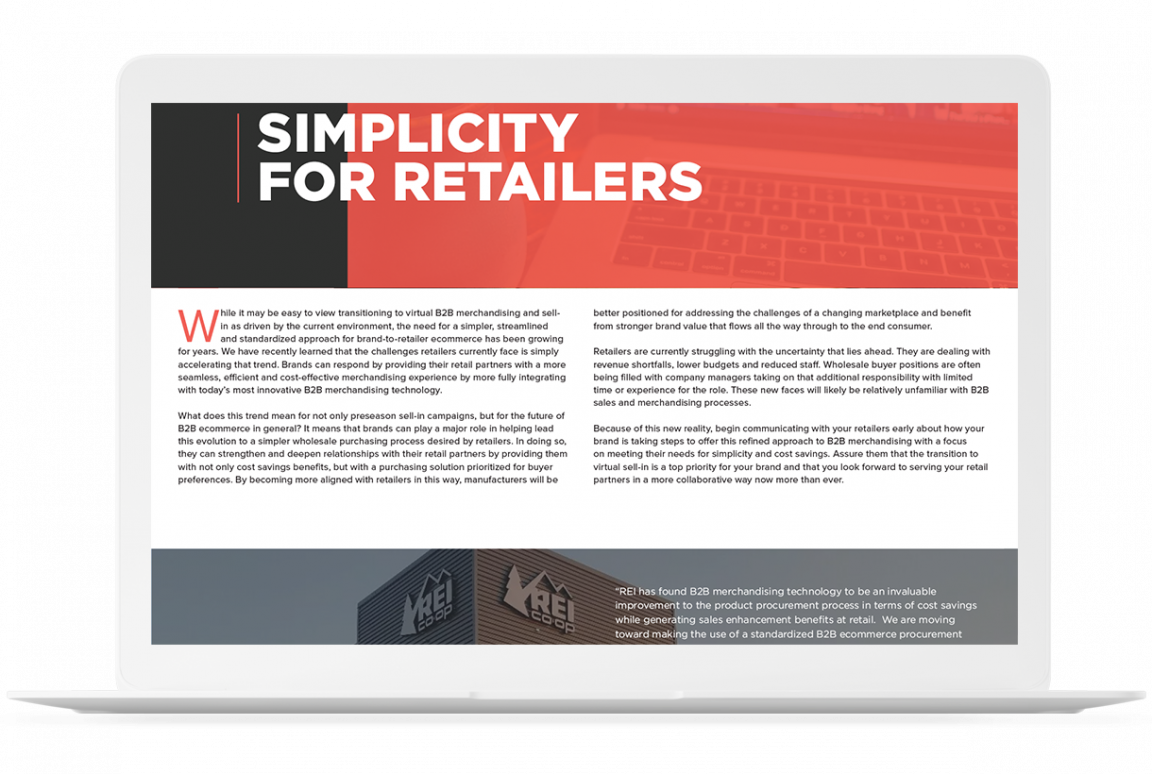 The focus of this guide is to provide brands & manufacturers with the tools necessary to standardize and simplify the sell-in process for their retail partners. By creating a more efficient, seamless and cost-effective approach to wholesale merchandising this guide can help strengthen relationships between brands and retailers.
We're here to help you streamline merchandising so your retail partners can focus on growth in times of uncertainty.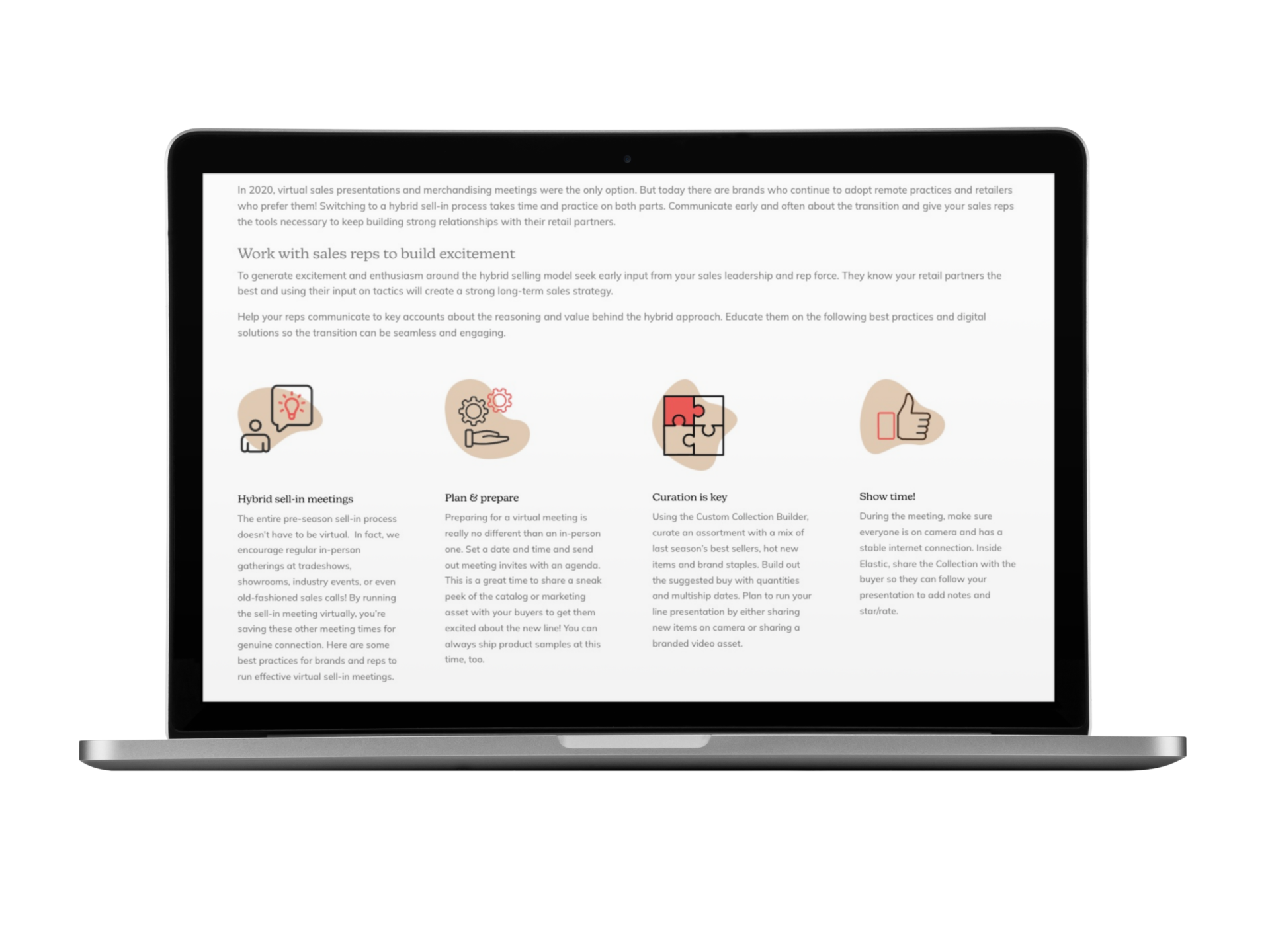 Slide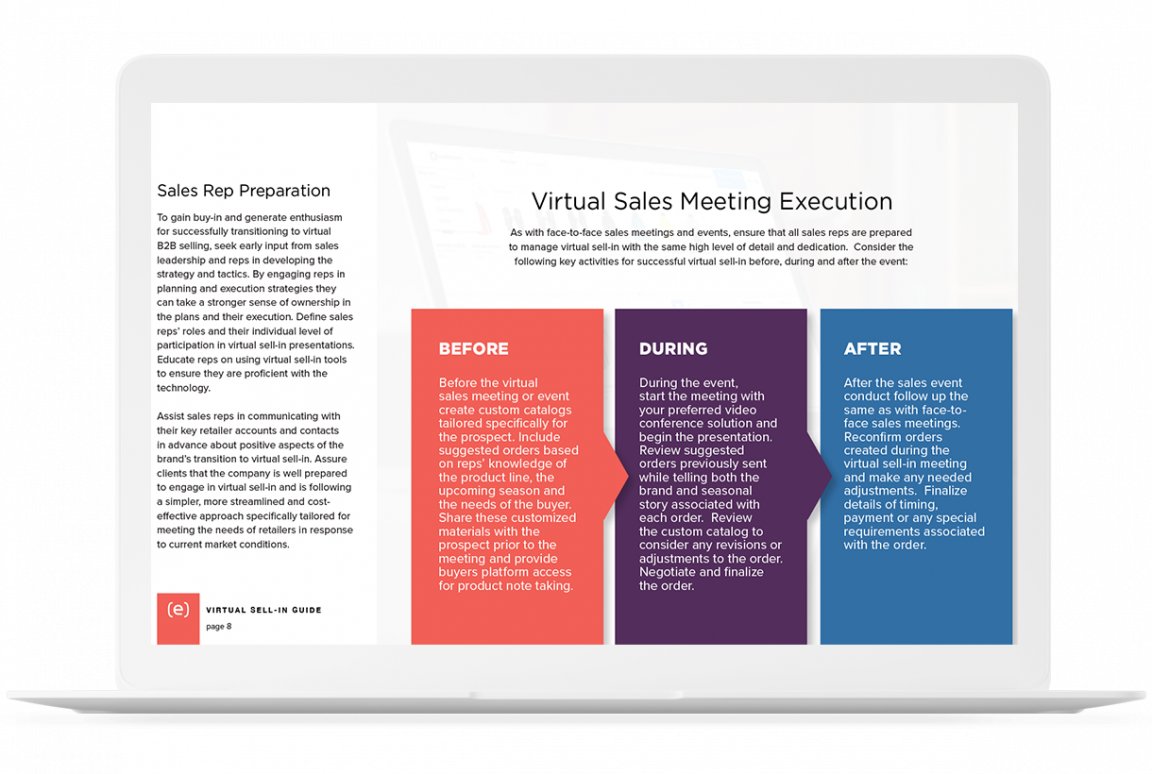 Transitioning to Hybrid Sell-In

By using Elastic's digital solutions in combination with video conferencing to manage and run virtual sell-in presentations, you can conduct business just as effectively as any face-to-face meeting.
We walk you through all the preparation and execution processes you need to make your meetings a virtual success.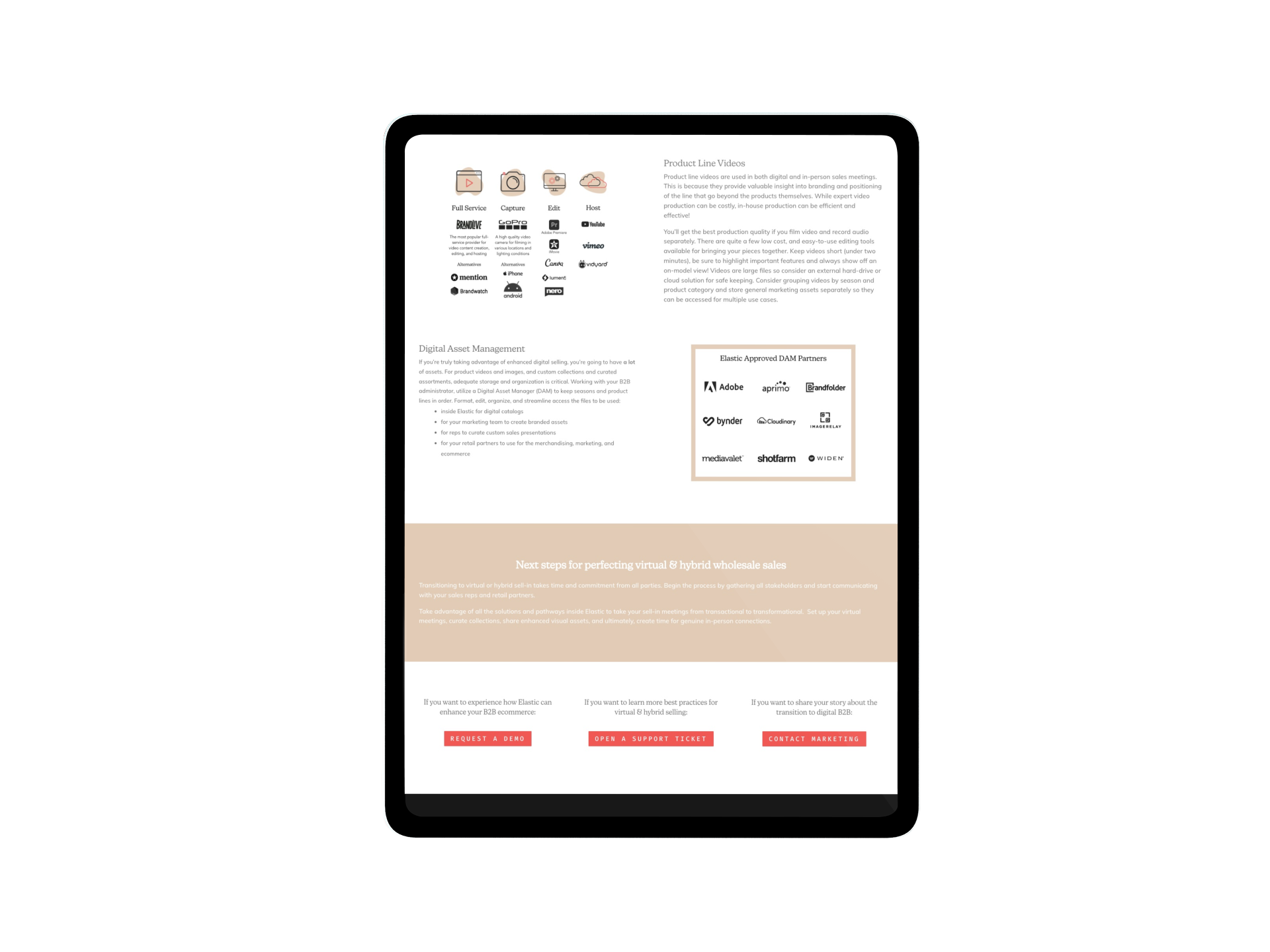 Slide
Tools for Digital Selling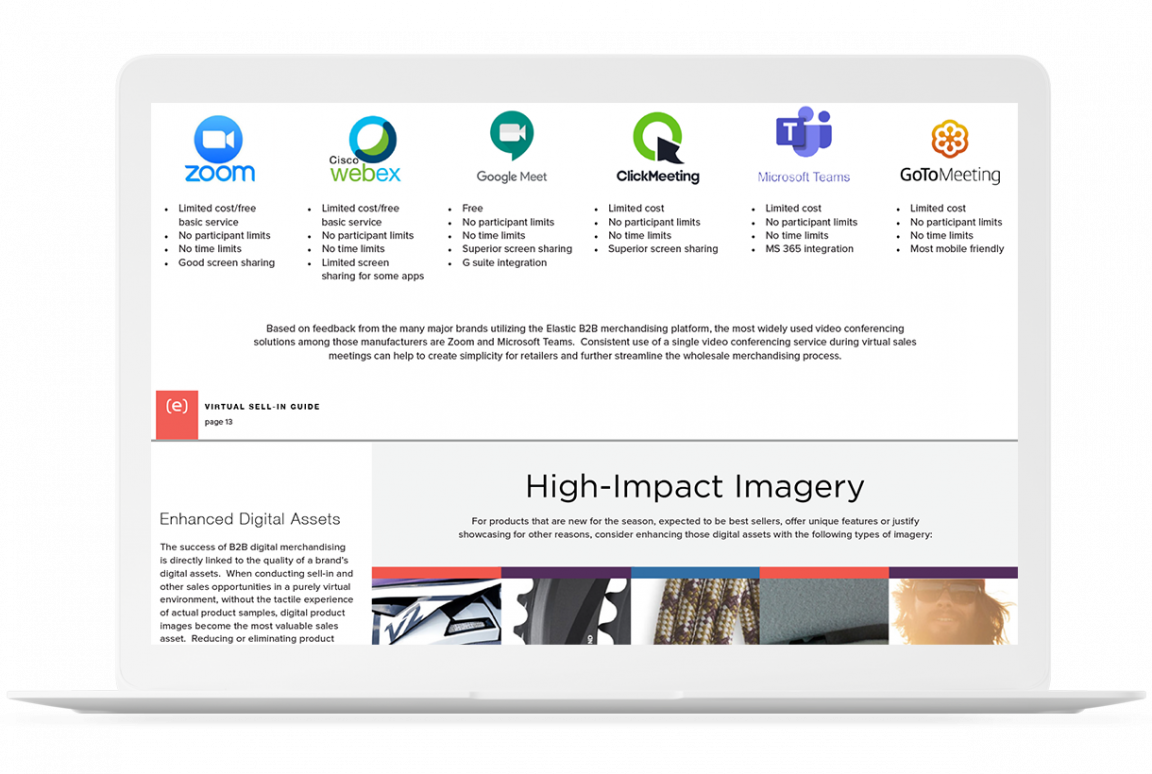 A switch to virtual and digital doesn't mean you have to give up the personalization you work hard to prepare for each meeting. We provide a breakdown of all the tools you need to make your virtual meeting feel personal and organized so you can focus on your retailers, rather than glitchy tech.
We dive in deep on Video Conferencing Solutions, Enhanced Digital Assets, Product Line Videos, and Digital Asset Management.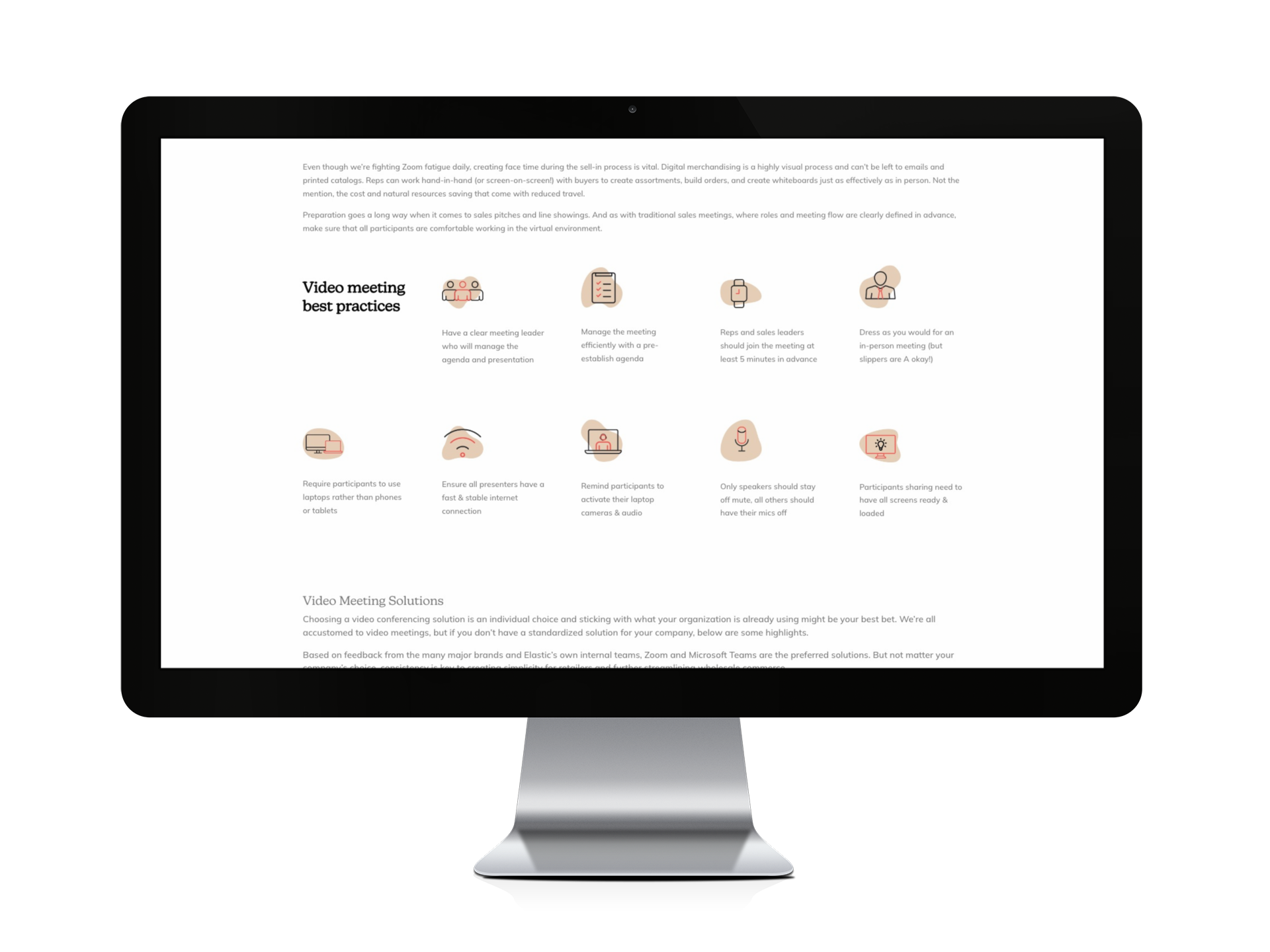 "The change from transactional to transformational commerce is really being driven by the retailers. Their needs are changing as their businesses are changing. And to keep up with this constant evolution of retail, brands need to elevate their B2B and wholesale commerce. Elastic helps bring an enhanced digital experience to the collaboration process and brings brands and buyers closer together."
Josh Reddin,
EVP & Founder, Elastic Suite