Streamline.
Save time.
Sell your line.
Trusted by world-class leading enterprises & industry disruptors alike
Virtual Sell-In Guide:
Transitioning to Hybrid B2B Sales Meetings
We consulted our clients to find out what tools and practices they're using to run their hybrid preseason sell-in meetings. This guide will help reps & sales teams transition to hybrid meetings so valuable in-person time can be spent connecting, not transacting.
Insights from the guide include:
How to plan your virtual sales meetings
How to prepare your sales reps
How to create simplicity for your retailers
How to select the right virtual sell-in tools
How to enhance your digital assets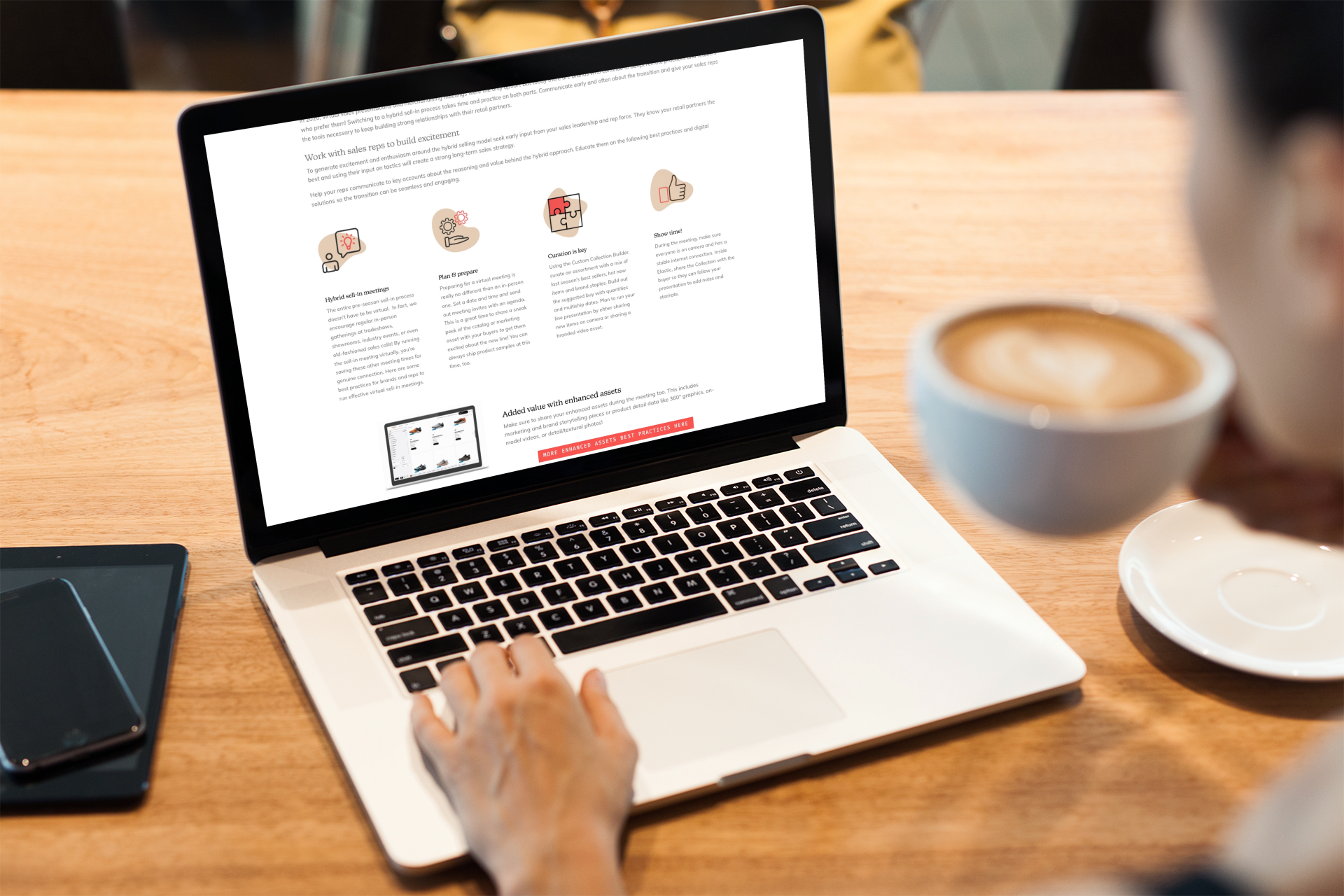 A more sustainable wholesale merchandising process.
A more sustainable wholesale merchandising process.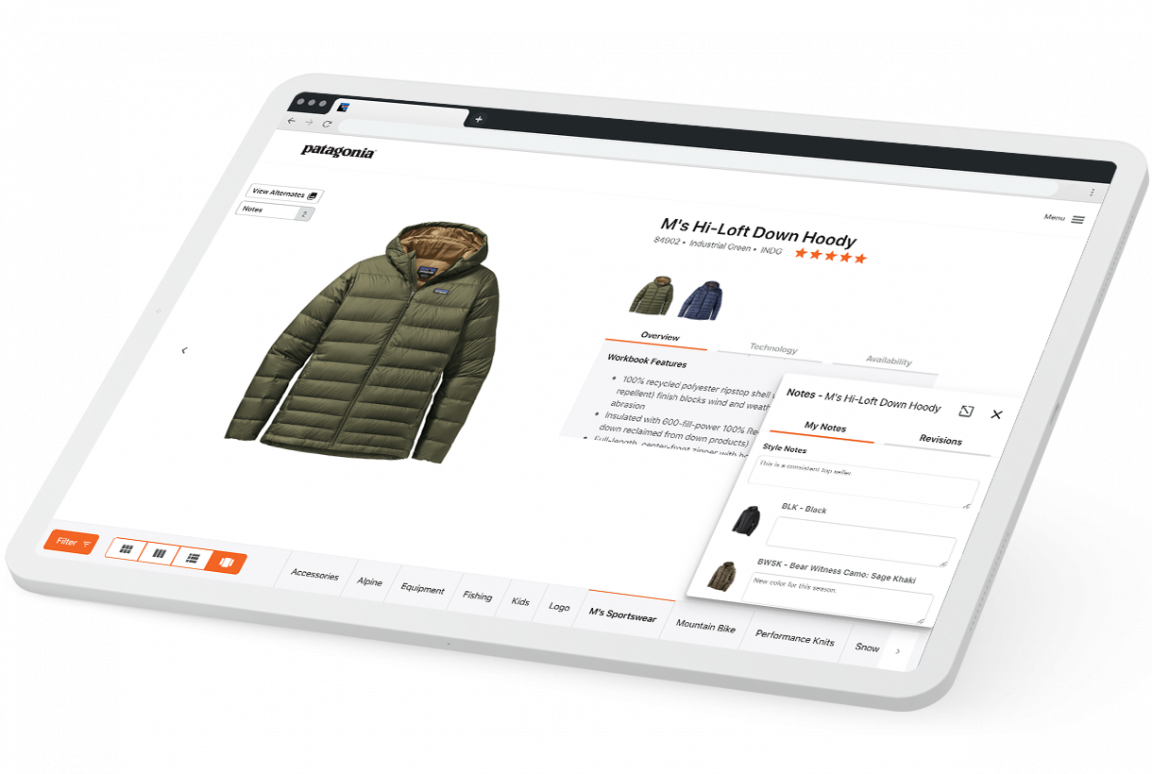 Elastic's digital and custom catalog features virtually eliminate the need for the classic brand book, leading to major cost savings, sales efficiencies and environmental benefits.
Per one million dollars of gross revenue, saved by brands who have made the switch from print to digital.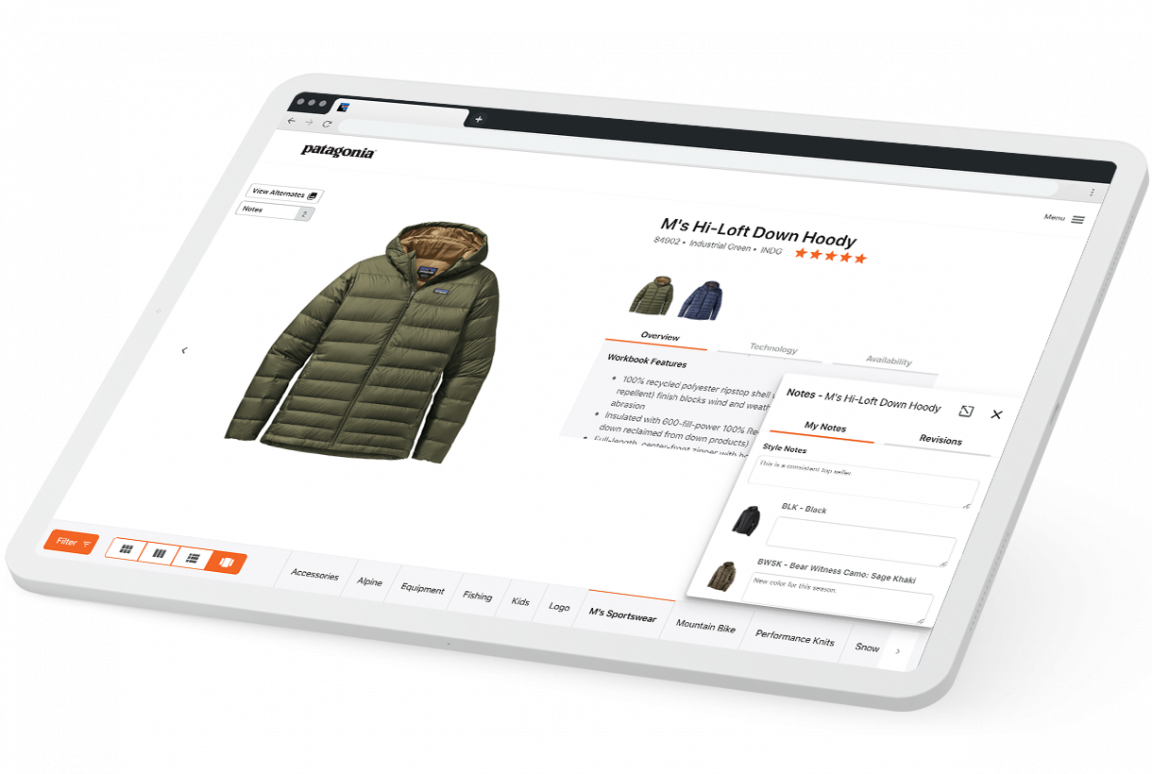 Truly Virtual B2B
Truly virtual B2B.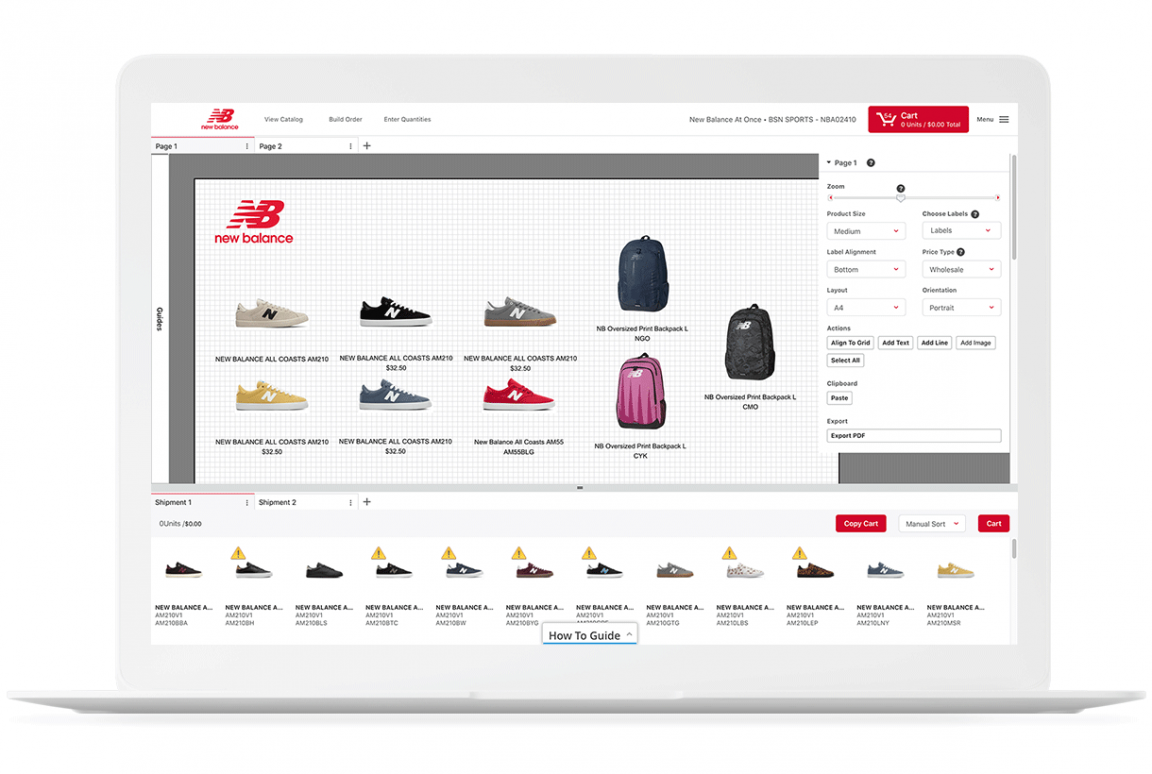 Next-generation virtual digital merchandising technology boosts commercial sales revenue by conducting more strategic sales planning with segmentation capability.
An advanced virtual digital merchandising platform can generate incremental B2B sales lift by making retailer mass product purchases much more strategic and better aligned with trending consumer preferences.
By leveraging Elastic's concepts of segmented selling, manufacturers provide curated assortments that don't require heavy discounting and offer higher margins.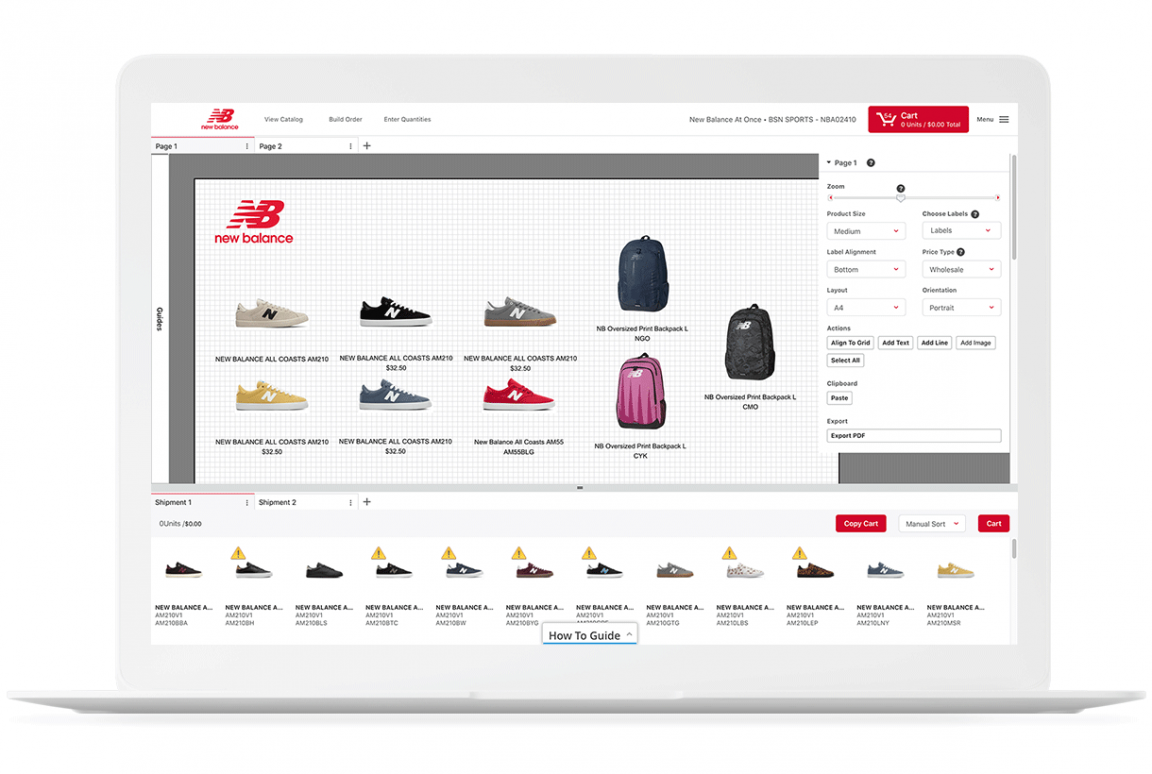 Integrate with Ease
Integrate with ease.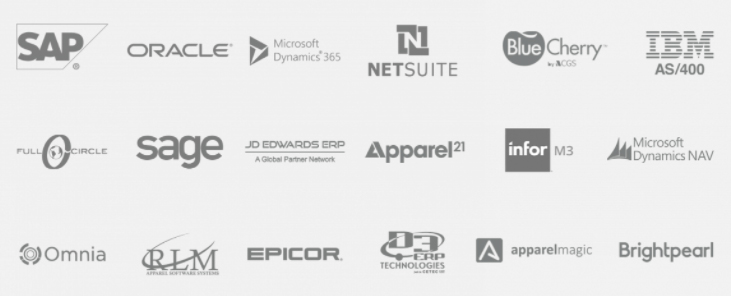 With over 20 years in the B2B game, the Elastic integration team leverages numerous strategies to assure on time and on budget onboards.
Client retention due to seamless integrations, user experience, and rock-solid platform stability.
(and growing every day) different ERP versions we have integrated with, of every shape and size. SAP, MS, JDE, Net Suite, Sage… If you have it, chances are we know it.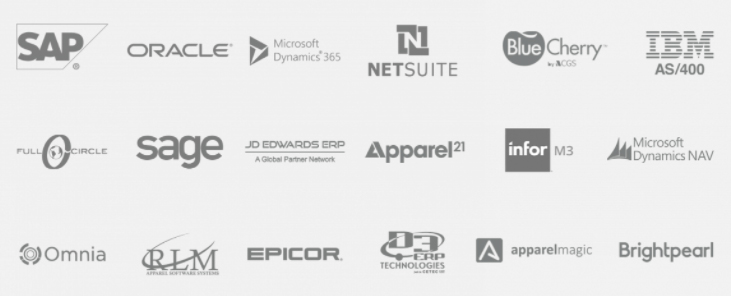 Cost savings from end-to-end
Cost savings from end-to-end.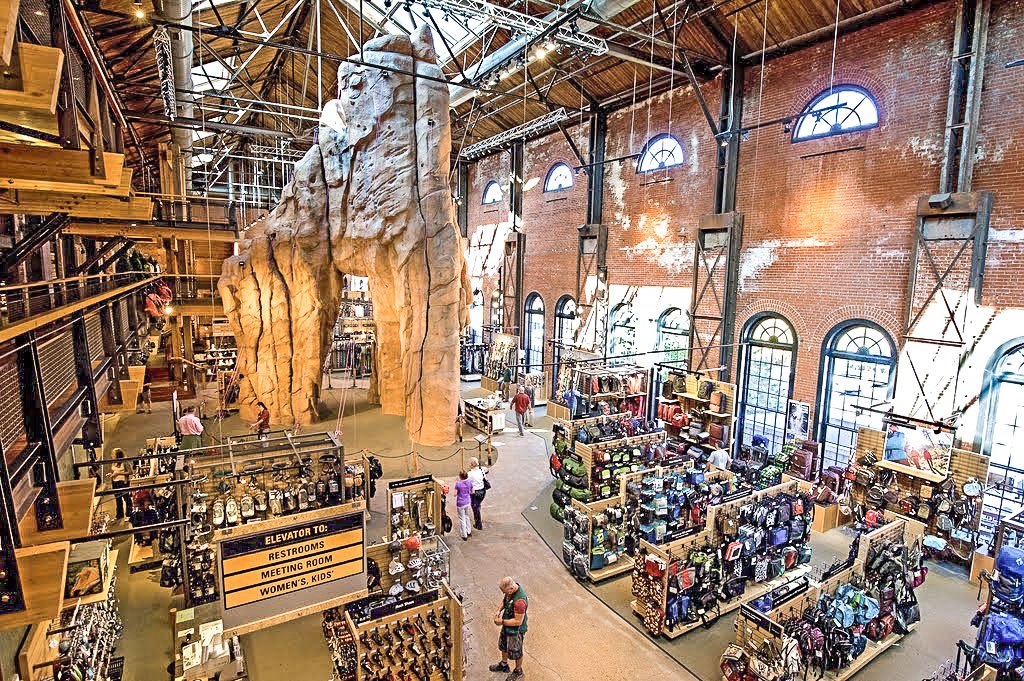 Streamlining and optimizing is key to operational efficiencies for brands, buyers and retailers.
B2B sales process savings through enhanced resource optimization, more accurate orders and reorders, fewer samples and elimination of costs associated with designing and printing books.
Improved speed to market gives both manufacturers and retailers considerably more time to manage product lines and resources more directly applied to the B2B sales process.
A New Standard of Service
A new standard of service.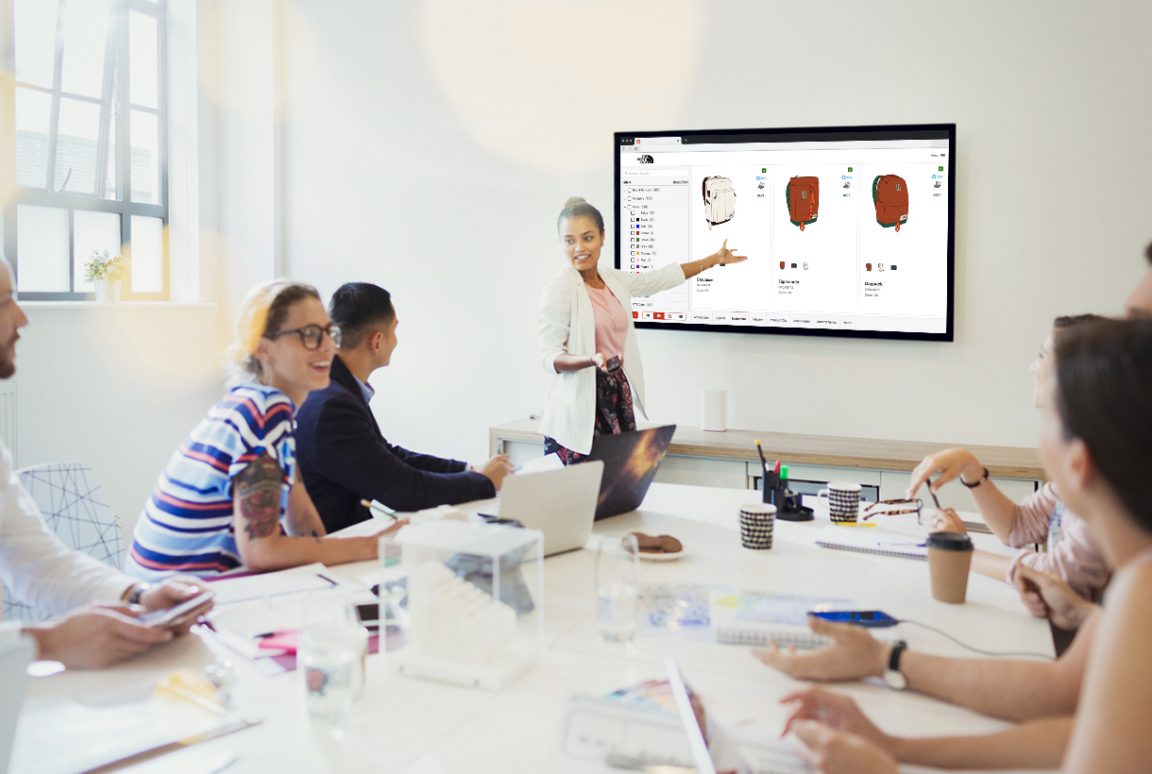 Our global offices, dedicated customer success team, focus on training and education and relationship-building resources are readily accessible to your business.
Combined years our leadership team has spent engaging with retailers, watching line showings, and thinking about how we can continue to positively disrupt – and positively affect – the wholesale merchandising process.
On-Demand Customer
Success
To help keep reps and retailers working in step, our Customer Success team and Knowledge Base are available 24/7. We also offer monthly webinars and 1-on-1 training sessions to ensure every user is a power user.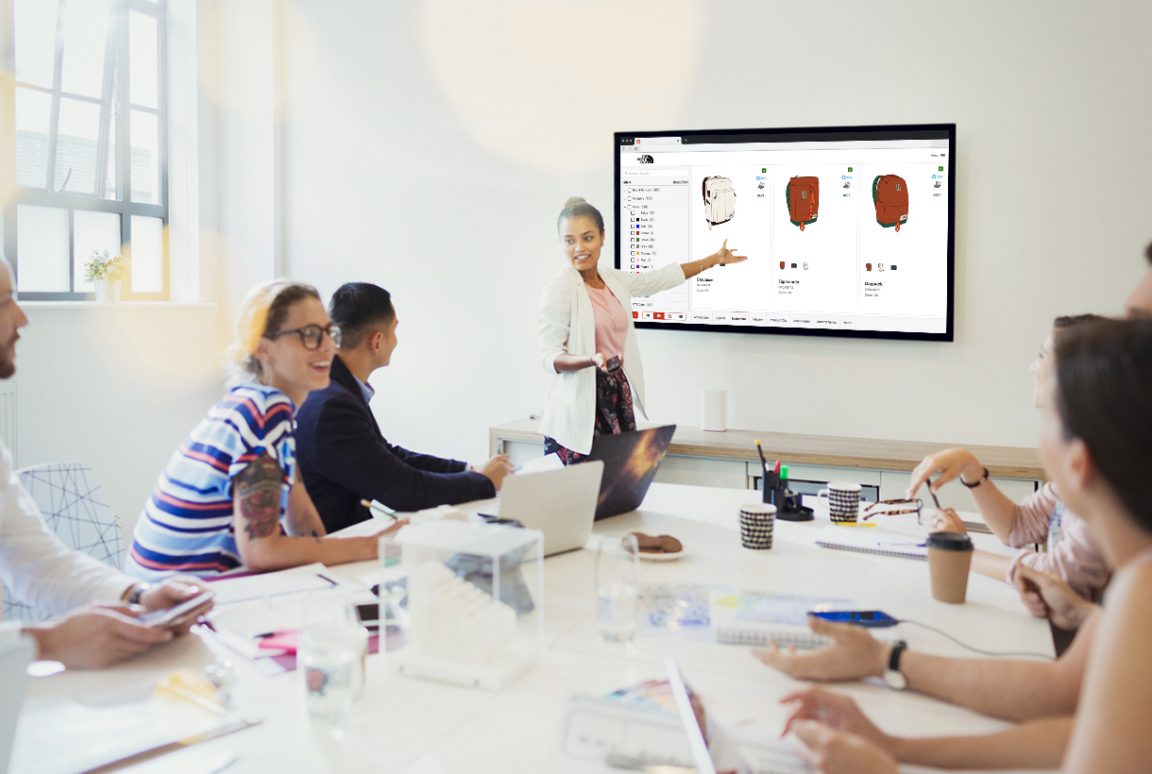 Scalable solutions that adapt as your company's IT roadmap and sales needs evolve. With billions of dollars processed globally, Elastic is the supercharged sales platform used by brands of all shapes and sizes. 

End the print dilemma once and for all by presenting buyers with expertly curated digital catalogs. Say goodbye to wasting print resources while gaining great sales efficiency and cost savings.
Branded dashboard
Custom Collection Builder
Digital catalog

All the benefits of our Digitize offering, coupled with advanced visual features. Reps and buyers can build multi-ship pre-season orders and submit them directly to the ERP, while being able to realistically visualize the product mix.
Branded dashboard
Custom Collection Builder
Digital catalog
Assortment planner
Whiteboard
The most complete B2B platform on the market, handling complex business provisions across multiple verticals. This option builds on our first two levels with the addition of our simple and well adopted order entry interface.
Branded dashboard
Custom Collection Builder
Digital catalog
Assortment planner
Whiteboard
Quick order
Sales promotions & discounts
Multiview cart
Order history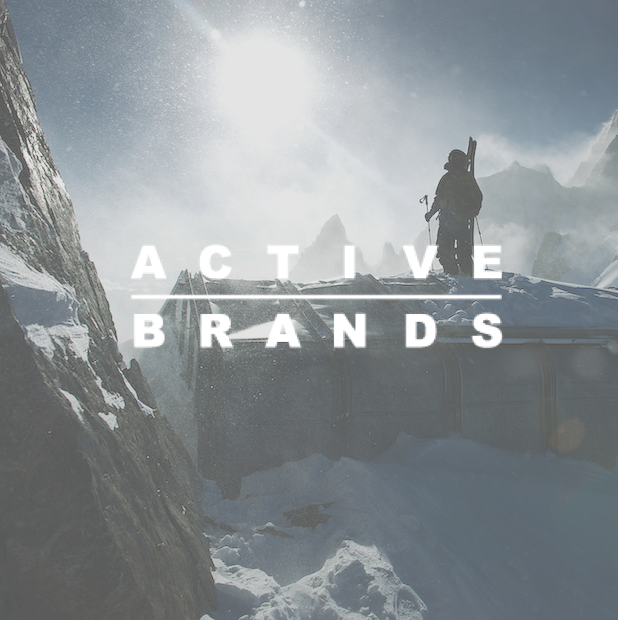 "With Elastic, we're working together to build the future. The tool is allowing us to tailor our offerings on a number of different levels. Leading to more constructive interaction with our customers and time savings. Now, we're much more efficient and we deliver a best-in-class service. We get a much better sales call that's shorter and more effective and the end result is much more productive than if you were to have a sales call without Elastic. "
Bob Donker
International Sales Director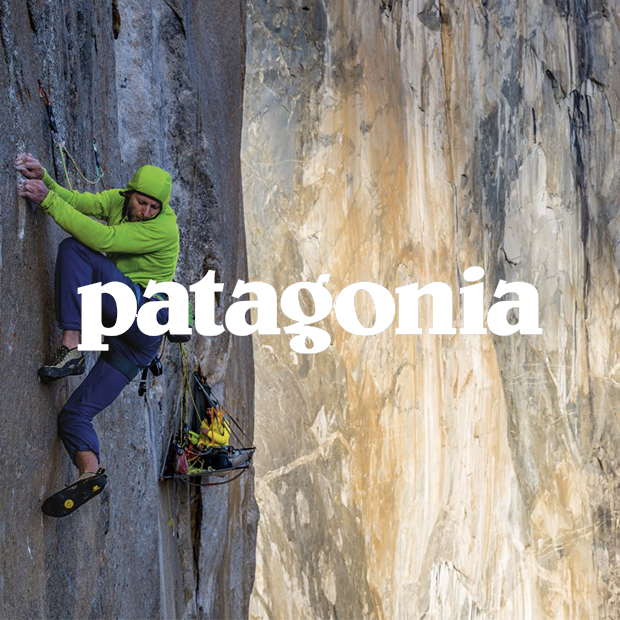 "We looked at a wide array of B2B offerings and chose Elastic based on their merchandising approach to displaying product, intuitive user experience, a platform that can grow with our business, responsive integration and an outstanding development team. We also felt that among all the options on the market, Elastic is the best suited to handle our global B2B sales initiatives while helping Patagonia more strongly align our sales efforts with our company's environmental philosophy."
Gregor Finke
Director of Dealer Services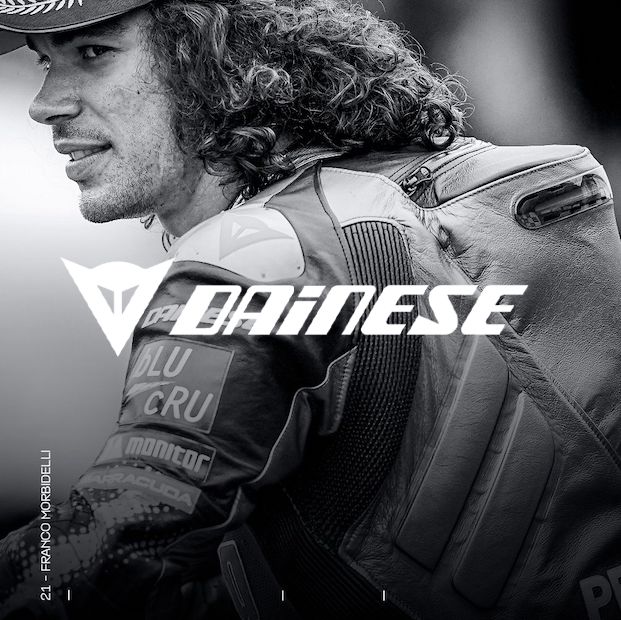 "We selected Elastic as our B2B ecommerce technology partner not only to help us create a more collaborative merchandising process for our sales reps and retailers, but because of the their leadership in providing solutions that promote sustainable business practices."
Luca Menegardo
Chief Information Officer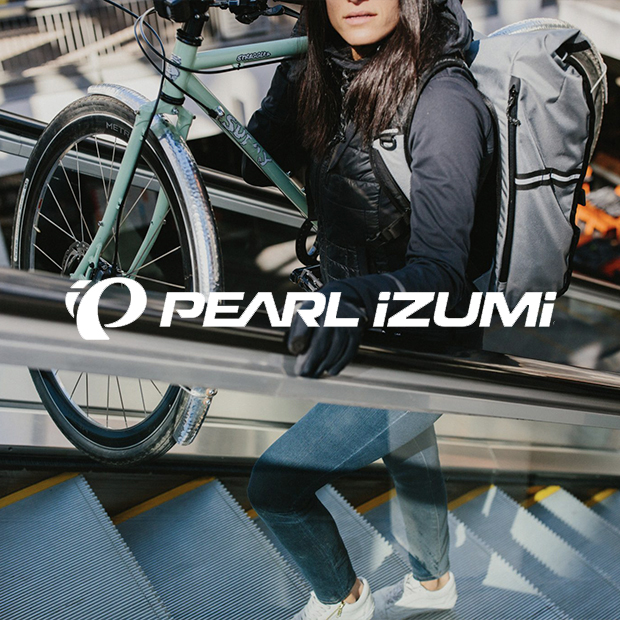 "Over the past several seasons Pearl Izumi had been searching for the best technology partner to help transition our sales team from printed workbooks to an integrated digital merchandising solution. We found Elastic through recommendations from our current retail partners and because they already serve so many leading apparel brands, many of the core capabilities that we were looking for were already offered on their current platform."
Todd Johnson
Senior Sales Manager for North America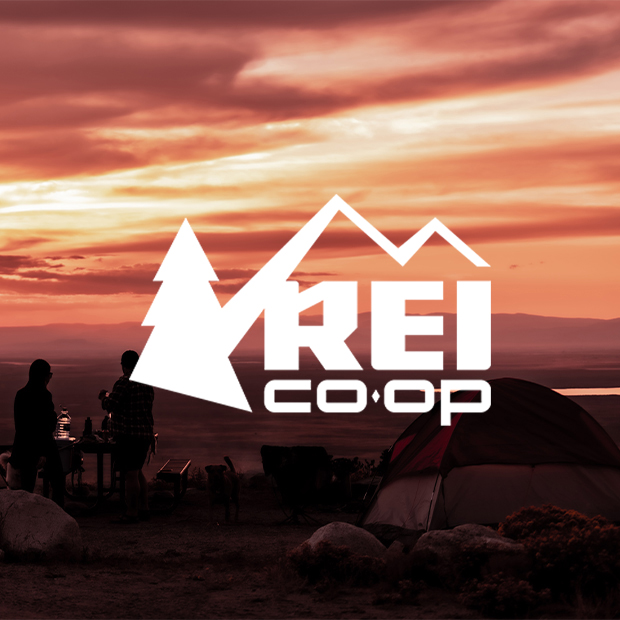 "REI has found B2B digital merchandising technology to be an invaluable improvement to the product procurement process in terms of cost savings while ultimately generating sales enhancement benefits at retail. We are moving toward making the use of a standardized ecommerce procurement platform a preferred standard for REI suppliers in the future."
Stephanie Briggs
Category Merchandising Manager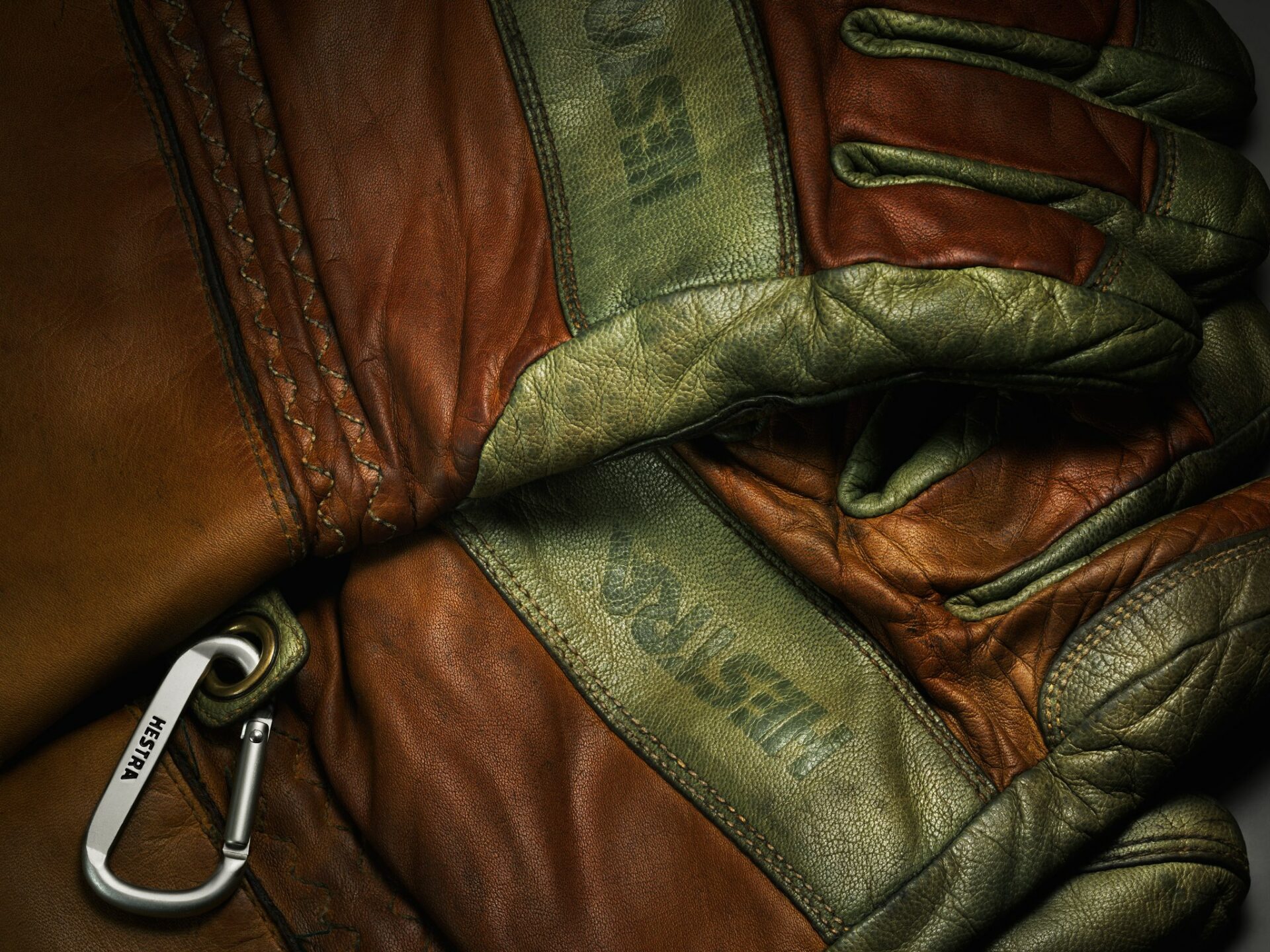 Hestra, founded in 1936, is a luxury snow, outdoor, and lifestyle glove brand, producing over two million pairs of gloves annually. The Swedish-based family business…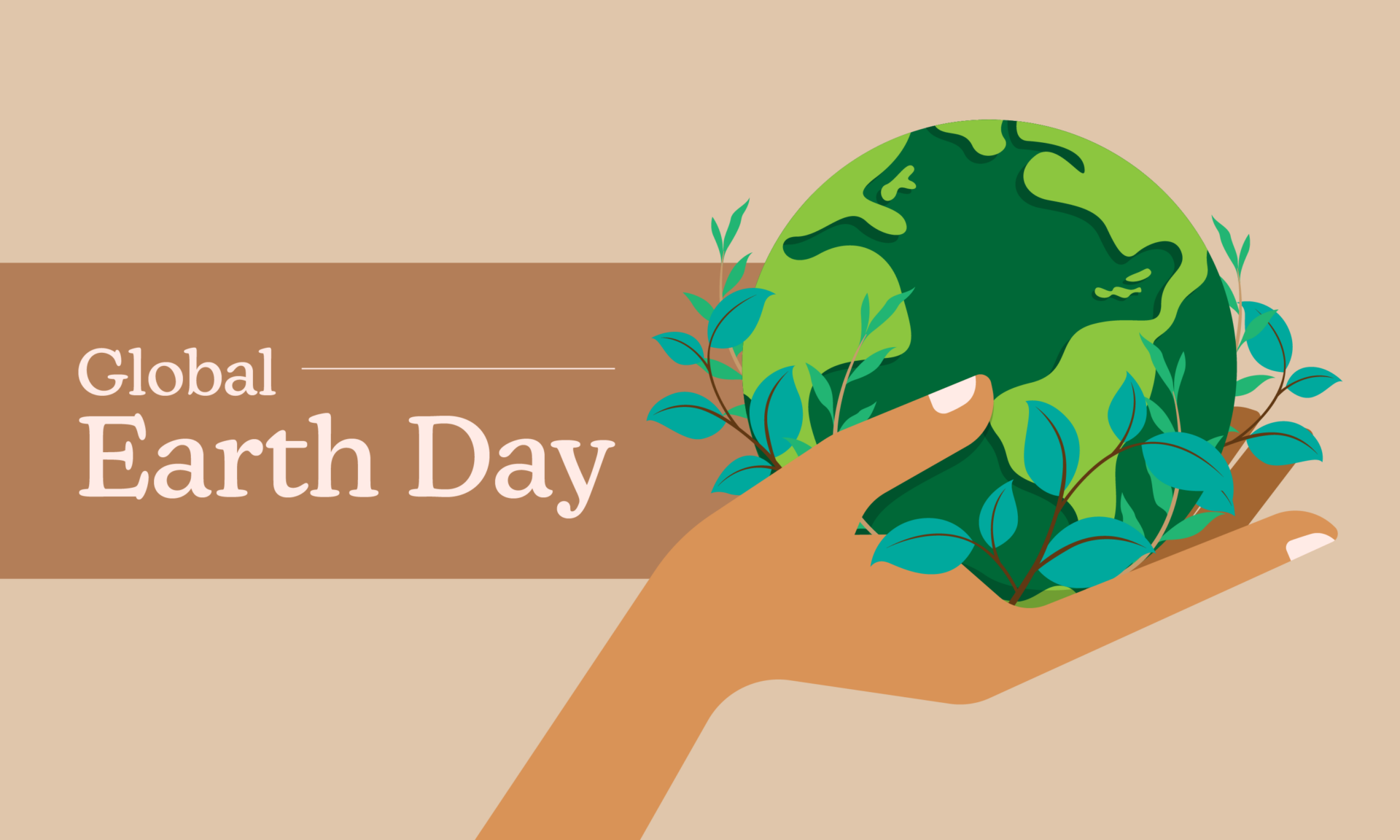 Elastic Suite is proud to support and celebrate our partners who are taking steps to reduce or alleviate environmental impact. To celebrate this year's global…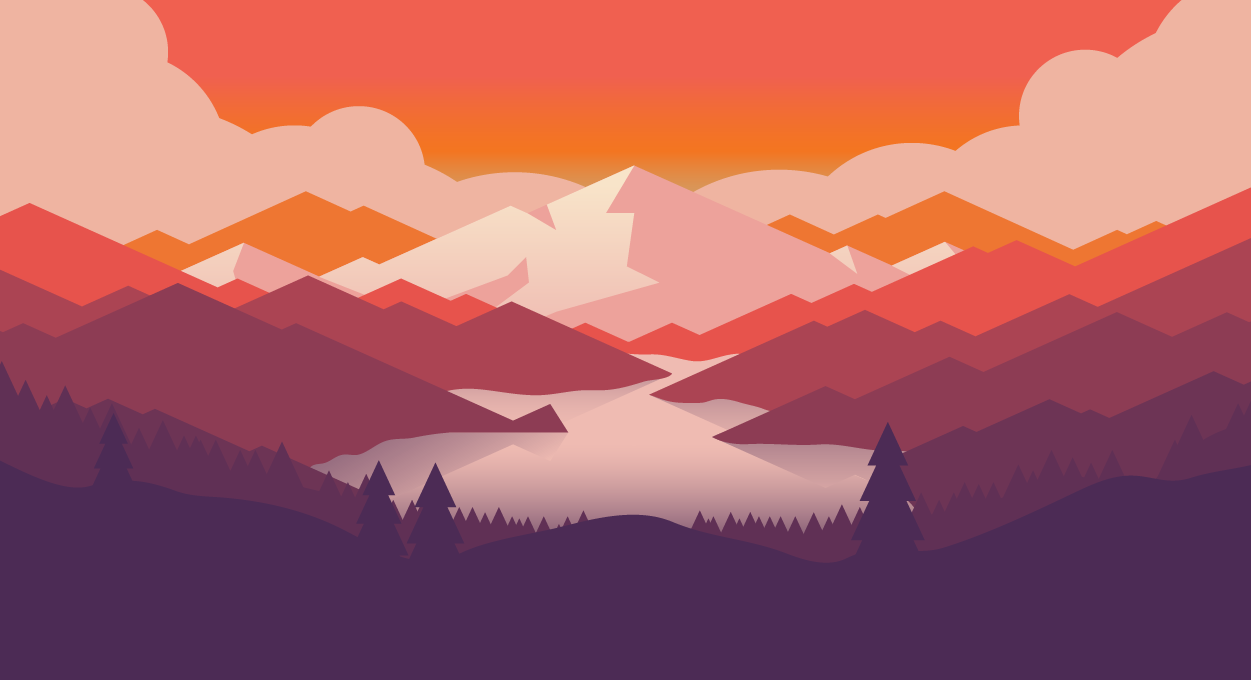 The Outdoor Market Alliance (OMA), the emerging outdoor industry hub in the Denver metro area, has announced its official partnership with Elastic Suite, a next-generation… Achieving Print-Free B2B Sales
The North Face (TNF) has achieved an industry first on par with their iconic brand by eliminating mass printing of B2B sales materials. Learn how TNF helped retail partners overcome reliance on traditional product catalogs and sales workbooks through the use of next-generation digital merchandising technology. The results are greater process efficiency, cost savings, increased sales and a much more sustainable approach to B2B commerce.