As part of our series highlighting women in retail for International Women's Month, this week I'm excited to introduce you to Marisa Nicholson, senior vice president and show director for Outdoor Retailer. Marisa has worked in the B2B retail industry for 23 years.
Last week, Marisa and I sat down to talk about how women can support women, making a brand's B2B efforts an extension of the consumer experience, and how her career has become a holistic culmination of everything she loves.
Macala: How did your career start? How did you end up in B2B retail?
Marisa: I went to college at Cal Poly San Luis Obispo. When I finished my degree, I was trying to figure out what I was going to do with it. My dad told me:
"Make a list of all the things you love and then figure out what jobs align with what's on that list."
For me, the list read: reading, camping, skiing, shopping, and fashion. It led me to my first job at MAGIC, the fashion trade event, working in customer service. After a few years at MAGIC, I came to realize that selling booth space was very linear. There was an opening at Outdoor Retailer, which made my commute easier, and also offered me the opportunity to expand the vision I had for exhibitors.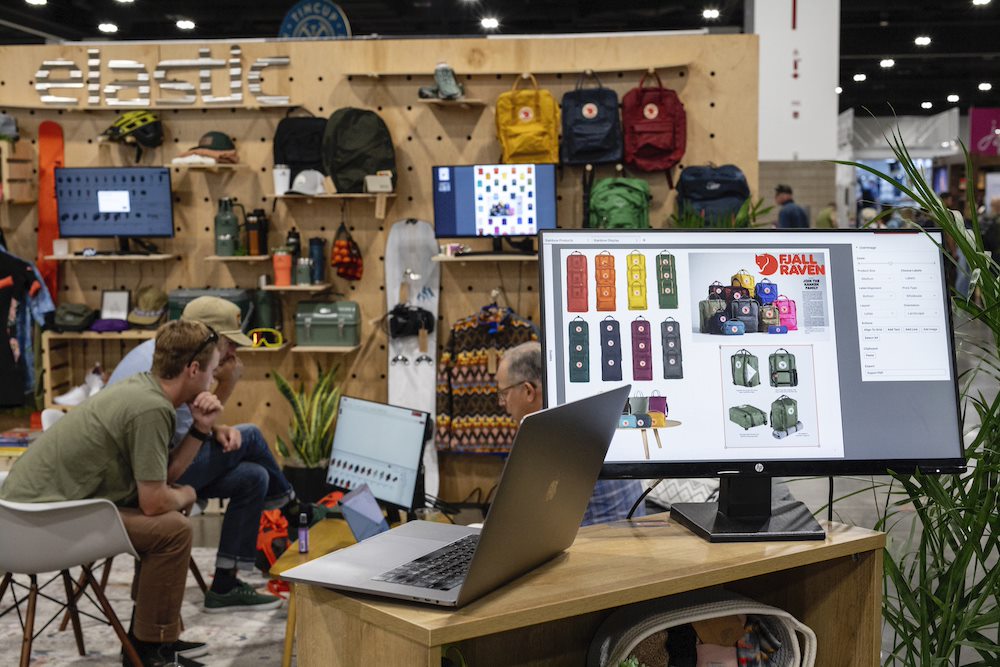 Macala: How did moving to Outdoor Retailer allow you to reimagine the way B2B trade events played a role in marketing and sales for brands?
Marisa: As a salesperson, I know that booth space and sponsorships are important. But I know those things don't have to be cookie cutter, they can be very experiential so brands could stand out. When I started at Outdoor Retailer, I made it a priority to understand the brands' needs and design their exhibition space and sponsor activations to support their initiatives.
To me, there was no reason why their consumer facing values and initiatives couldn't also align in a physical/trade, B2B environment. So I spoke to each brand at all levels when I worked with them, and made sure their presence at Outdoor Retailer integrated into their business.
For example, if a new brand asked me:
"How do I get into and/or stand out at the front of the show?"
I would tell them:
"You don't have to be at the front of the show to stand out, but your products can be." I would then advise a smaller booth with a front-of-show display to drive traffic to their booth."
That model was a better use of the money they invested, and has proven to have a strong return for years. I believe that I'm not just in sales, and it's not just about selling, I'm a marketing consultant for my exhibitors. It's my responsibility to create opportunities for them by rethinking the value of the space they occupy at the show.
Macala: That's an interesting philosophy. How do you use alignment to create an extension of your customer's company?
Marisa: Creating natural alignment between our customers (attendees) and the brands (exhibitors) is baked into what my team does at Outdoor Retailer. We don't sit on our laurels – we innovate on what's good, and improve what we can do better. Many trade shows have a rinse and repeat model, not us.
We thrive on finding new opportunities in every part of our show, from education to content to sponsorship. We serve so many audiences – advocacy groups, designers, media, sourcing and supply. All of these people need us to craft a world that has a place for all of them.
Macala: Let's talk more about Advocacy. How have you made sure that OR supports the causes of the companies and people you serve?
Climate, inclusivity, diversity, land protection, and sustainability are the issues that demand our attention today, but others will surface because we are guided by a community that will embrace them. Outdoor Retailer has always supported a wide range of non-profit advocacy groups at our shows.
The interplay between these groups and our exhibitors and attendees has created champions for their causes that challenge the community to be fairer and better each day. That's why we offer the soapbox of attendance, free exhibition space and a wide range of venues to speak out. There is an expectation of change and vitality at our shows.
Macala: Also, in terms of experience, Outdoor Retailer is the only show I've been to that includes dogs. Tell me about the dogs of OR.
Marisa: People love their dogs, they are family members. In the outdoor industry, many of the people I know have active pets that go with them everywhere. So to me, they had to be welcome at the show. When the dogs are on the floor, they bring a new energy, they are part of the DNA. We can't edit that out, nor would we. In fact, Dogs of OR is the most watched video we produce at every show!
Macala: What struck a chord with you in regards to the outdoor industry's response to the pandemic?
Marisa: How quickly they adopted digital tools in order to make sure they felt connected. From what I learned in speaking with many people throughout the industry, the larger outdoor community felt isolated. They felt like they were in a vacuum. As I spoke to people, I asked if I could anonymize certain information and then share it with others as a source of validation or to shed more light on what was happening.
They loved it because it helped them feel less alone. It's why my content team began to share stories of how the industry was pivoting during the pandemic, it helped people. Even now, I continue to say:
The light is at the end of the tunnel. I can't see it, but I know it's there.
Macala: How did you support yourself during the pandemic so you could continue to show up for your team?
Marisa: A couple or our team members helped me support myself. Sales director Krista Moore and senior marketing director Jennifer Pelkey – they are my left and right hands. Our combined brain power is amazing. On Friday mornings Krista, Jen, and Julie Freedman, operations director, started doing weekly meetings at Starbucks to talk about friends, family, and life.
It's our opportunity to have in-person connectedness. We didn't talk much about work. These meetings began to constantly remind us of what we do and why we do it. We produce real world events that connect each other, and even though those were virtual for a while, our in-person is coming back and will thrive again. Why? Because people need people.
The Friday meetings, which we still have, remind me that when we're face-to-face, we talk and respond to people differently. Face-to-face meetings have a grounding quality. During them, sometimes we laugh so hard, you forget the crazy. It makes the hard bearable.
Macala: How has the last 23 years brought you full circle?
Marisa: When I made that list when I first started, it had skiing, camping, fashion, retail, and people on it. Everything I love I have in my role at Outdoor Retailer, so my loves and strengths are built into my job, it all came full circle and I didn't even know it.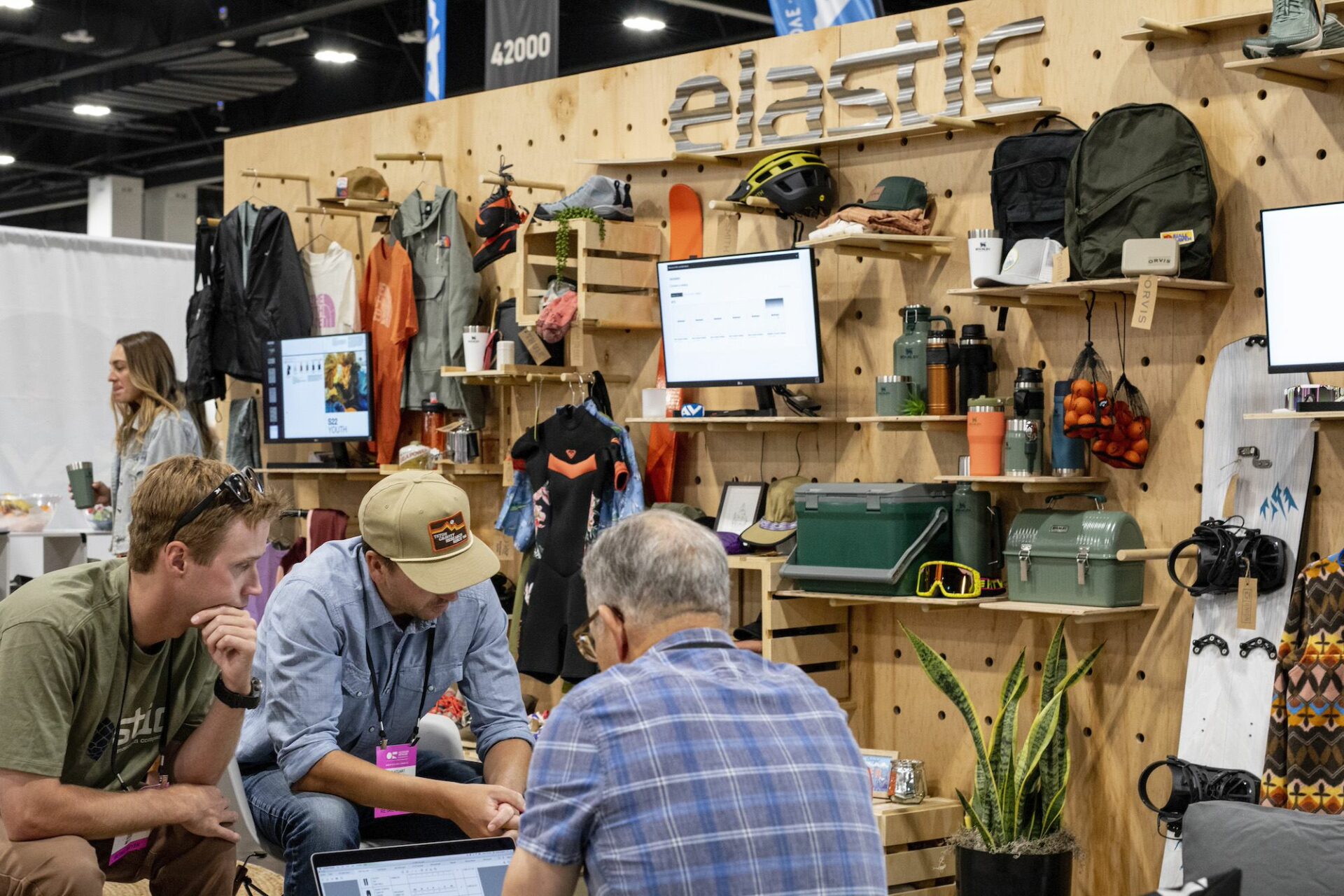 Macala: So what's in store for OR in 2023?
Marisa: I can't tell you just yet. But 2023 is going to be big!
Macala: Where can people find out more about Outdoor Retailer?
Marisa: They can visit www.outdooretailer.com.
About The Author:
Macala Rose Wright is a writer and researcher who specializes in health, wellness, food, and farming. Her expertise has been published in the New York Times, Wall Street Journal, San Francisco Chronicle, and many more publications. When she's not writing about consumer behavior, she can be found exploring mindful living or in the pasture with her horses. You can follow her on Instagram @Macala or http://www.macalarose.com.