The proof is in our
partners
Elastic has led the way for several brands and retailers to improve their catalog-to-order process, save money, and be kinder to the environment.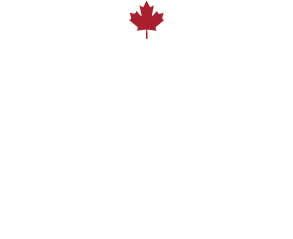 Alta Cycling Group
Alta Cycling Group is a premier cycling company offering mid-range to upper level bicycles, bicycle parts, and accessories to North America.



















Aloe Up
Quality From the Ground Up! Every Aloe Up product starts with Aloe Vera plants which are organically grown & processed in the USA. We offer reef safe sunscreens in SPF's ranging from 4-50.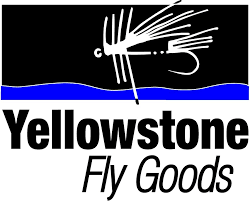 Acorn Footwear
Footwear shaped by the Maine experience. Designed to keep your feet warm and comfortable wherever you live and travel. Crafted to stand up to years of use. The North Face
The North Face has achieved an industry first on par with their iconic brand by eliminating mass printing of B2B sales materials. Read the case study to learn how TNF helped retail partners overcome reliance on traditional product catalogs and sales workbooks. Feetures
It all starts with a great pair of socks. Feetures partnered with Elastic for a fully integrated B2B, seamlessly operating alongside their NetSuite ERP.

Dale of Norway
Quintessentially Norway. Dale of Norway produces the finest wool sweaters in the world. By partnering with Elastic, they're able to focus on digital catalogs that tell their brand story and what sets the brand apart.

Dainese
Innovation & technology are what make Dainese the premiere moto protection company in Europe. A full B2B integration paired with Custom Digital Catalogs ensures Dainese can improve retailer relations and wholesale sales.

Devold of Norway
Made from Norway's finest merino wool, Devold's products range from lightweight summer to winter warmers. With a customized iOS App, Elastic will drive sales and operational efficiencies across seasons.

Klattermusen
High performance with a focus on sustainability? Elastic and Klattermusen have a lot in common! Fully integrated with their ERP Navision, Elastic helps saves money and increases sales.

Snow Peak
Minimalist designs and products made-to-last are what set Snow Peak apart. With Elastic, they can virtually display their products in a meaningful way, matching the overall brand aesthetic.

Original Buff
This multifunctional headwear brand has taken off during the pandemic, giving wearers another way to use their favorite piece of skigear throughout the year.

Montane
By designing gear meant to last, Montane is eliminating long-term waste. Their digital catalog and customized B2B built by Elastic takes that one step further with print elimination.

Ortovox
Designing gear for mountains, Ortovox, leads the way in comfort and protection. By partnering with Elastic, their digital transformation team improved sales processes and optimized data with print elimination.

Stanley-PMI
With its iconic look, Stanley-PMI's insulated drinkware is recognized across the world. With a focus on digitization and modernizing their B2B sales, Elastic helps Stanley-PMI increase wholesales.

Trespass
Trespass is a British cornerstone brand. With outerwear and gear for every season, Trespass utilizes Elastic to support retailer relationships throughout Europe.

Black Crows
This bespoke ski brand focuses on a performance product that looks good, too. With a full B2B integration with SAP1, Black Crows partners with Elastic for increased sales and across-the-board cost savings

tentree
This lifestyle brand is leading the way in sustainability with their products and commitment to planting trees. By partnering with Elastic's Digital Catalog, they are leading the way in eliminating print assets.

47 Brand
Licensing powerhouse 47 Brands makes some of your favorite NFL, MLB, NBA, NHL, and MLS products. With a full B2B and custom catalog integration, 47 Brands is the most efficient player in the market.

Carhartt
This heritage workwear brand has been a PRT partner for nearly 2 decades and as the brand continues to evolve, they've committed to digital transformation. Patagonia
A true partner in every way, this iconic leading brand has naturally adopted all of the Elastic concepts while fully leveraging the sustainability benefits. Quiksilver
A Boardriders flagship brand that uses the Elastic platform for print free global B2B, while enjoying all the bells and whistles including barcode scan.

Shimano
This diverse family of brands has aligned Elastic with an elegant SAP and Citrix integration to gain critical efficiencies across their entire organization .

Travis Mathew
These rock stars of golf represent some of the most innovative uses of the Elastic platform: ipads for tour bus selling, product personalization and clean SAP integration.

New Balance
Boston based footwear phenomenon uses Elastic high up on the product chain with a PLM integration allowing for line creation and product team collaboration well in advance of go to market.

Hurley
A true favorite of the Elastic team, this brand took a gamble on us while we were young and have enjoyed the ride for over seven years. Hurley loves the real time inventory and ease of our ASAP interface.

Smith
This brand is another staff favorite that simply delivers. Elastic helps Smith put the proper product mix into their vast network of retail storefronts.

Puma
Elastic Custom Catalog Builder syncs with PlumRiver Flex to support Puma's goals of "Performance on all Levels".

Kuhl
It's hard not to love this brand because they just do it right! Great product, a thoughtful sales team and the best B2B platform on the market has resulted in monster growth for Kuhl.

Smartwool
This specialty brand of the VF family is one of our favorites, and it's not because of all the free socks. It's because of their powerful visual presentations and strong adoption of the platform.

Simms
Simms Fishing needed a B2B that was easy to use, and could effectively present the broad range of sizes and alternative styles of waders to the Fly Fishing market.

Volcom
One the best examples of how to use Elastic to its full potential, this active sports icon inspires us to continue to innovate and disrupt. Burton
The unquestioned king of Snowboarding, Burton turned to Elastic for help with print elimiation and now uses the platform to perfection. Fjällräven
This popular Swedish brand represents quality and innovation that finds Elastic to be the perfect B2B partner to help them sell-in their incredible product mix.

Fox Racing
Fox has been a strong Elastic partner for many years, leveraging our proprietary SAP adapter while powering a heavily-used global B2B platform.

Pearl Izumi
One of our fastest adopters of the Elastic platform and a truly seamless integration. The team at Pearl is best in class in every aspect of their business.

Roxy
Boardriders women-focused brand loves showing off their lovely product via our asset rich digital catalog, while enjoying seamless order entry with their global retail partners.

Lolë
Our friends from north of the border are one of Elastic's longest running clients and use Elastic to perfection in all their wholesale efforts.

Kidiliz
Our kids like to look good and this brand gives us the youthful style we need on a global scale. As Elastic continues to gain great traction in the EU market, this brand seriously helps that effort.

Kari Traa
It's always exciting to bring on brands that are for women and only women. As part of the Active Brands family, Kari Traa uses Elastic to tell their story on a global scale

DC Shoes
Boardriders footwear line uses our whiteboard to present shoe walls and alternate images to quickly build pre book orders that move seamlessly and accurately to SAP.
Kavu
One of our best and swiftest integrations, (read the case study) our friends from Seattle took the Elastic concepts to heart and ran with them!

Bauer
This king of hockey uses Elastic to solve many complex business problems, including multi warehouse and on demand shipping calculations.

Altra
Altra's Footshape toe box is unique in the running category. Elastic's digital catalog allows multi-view presentation of their advanced technology.

Rip Curl
As one of our first partners to leverage our print-elimination partnership with the Surf Manufacturers Industry Association (SIMA), Rip Curl is committed to be print-free by 2020.

Free Fly
Fishing and Fashion…heck yes! Elastic is a perfect platform to showcase this progressive line and capture orders in a seamless user experience.

Seirus
Elastic supports dynamic presentation of the industry's most innovative and complex sales incentive programs.

Outdoor Research
Our friends from Seattle put Elastic to work on regaining market share in their specialty category, and all we can say is nice work and mission accomplished!

Rab
The UK-based RAB team are Sleeping Bag specialists since 1981. Elastic provided efficiency and revenue growth on a Global basis in multiple languages and currencies for RAB and sister brand, Lowe Alpine.

Lowe Alpine
This group has enjoyed global adoption of 90% with their retail partners! This trend has led them to sizable incremental growth in specialty channels and cost savings across the board.

Faction
Full Stack Supply's Global platform reached new heights in dealer and rep support from Verbier to Colorado.

Jones Snowboards
If Jeremy Jones is not a hero of yours, Google him and he will be. Prebooking and ASAP order placement through Elastic has given the Jones team more time on the mountain due to less time writing orders.

Strafe Outerwear
This group of disrupters from Aspen, Colorado use Elastic for tip-to-toe B2B via an elegant NetSuite integration. It's a treat to work with this friendly team of mountain apparel innovators.

Sweet Protection
This sweet member of the Oslo-based Active Brands group leverages Elastic's full B2B suite for their global wholesale efforts.

Royal Robbins
Outdoor apparel legend and member of the Fenix family is another well adopted global user of Elastic's entire B2B suite.

Nidecker
As this impressive lineup of brands continues to grow on a global scale, Elastic is right there to meet thier ever evolving business needs.

Johaug
Olympian Therese Johaug's vision and member of the Active Brands lineup uses Elastic to let their products do all the talking.

Olukai
Olukai wins our "best asset" award as they put their beautiful product images to work using Elastic's custom catalog builder to achieve print free B2B commerce with their retail partners.

Houdini Sportswear
Starting with our custom catalog tool and then growing into full B2B, this Swedish brand raises our cool factor in a major way while telling our sustainability story along the way.

GoLite
Seattle based Golite no longer prints traditional catalogs and enjoyes substantial cost savings through Elastic while they reintroduce their awesome brand to the market.
Golfino
This German based golf fashion brand has embraced Elastic from the jump. They leverage the ability to sell "pre packs" to simplify their sell in efforts to green grass accounts.

DÆHLIE
Another Olympic legend building products that fit the needs of world class athletes. World class demands best in class and Elastic answers the call of yet another member of the Active Brands line up.

Bula
"When Mountains Meet the Islands" is this brand's story. Elastic is all in to help them tell it as we have welcomed this Active Brands member to our family of clients.

Bradshaw Taylor
One of our many distributors who use Elastic to sell a wide range of products and brands. This UK-based company is one of the best at what they do.

Åsnes
Elastic is an extremely effective tool for selling hard goods, and this great brand uses our platform for just that via a well designed integration in MS Dynamics.

Havaianas
This Brazilian footwear brand sells at high volume and needs a reorder tool that is simple, visual, efficient and fast. Cue Elastic.

Fox River 
Who doesn't love a great pair of socks? This purpose driven brand checks all the boxes as a perfect Elastic client: quick, seamless and smooth adoption all lead to a successful partnership.

Time Bomb Trading
This Canadian distributor has an incredible stable of brands and uses Elastic to conduct all elements of their wholesale business.

686
A legend in snowboarding, 686 uses Elastic to achieve print free B2B sales while showcasing their innovative product in an engaging way.

Trend Marketing
This Canada-based footwear distributor uses Elastic's ability to support "case packs" to sell the right product coupled with the necessary size runs specific to their retailers.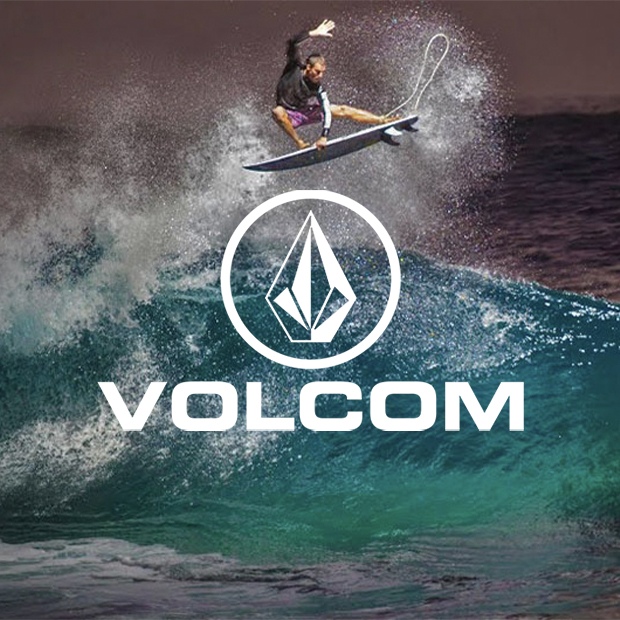 "Volcom is making major improvements to our B2B sales and merchandising capability with a focus on creating 360-degree efficiencies, executing best-in-class strategies around our diverse product offering and providing premium service to all our channels of distribution worldwide. In addition, Elastic will help us further the evolution and strengthening of the Volcom brand. With Elastic as our B2B ecommerce technology provider, we are implementing the most innovative and feature-rich solution available while enhancing the product procurement process for our retail partners."
Ryan Immegart
Chief Marketing Officer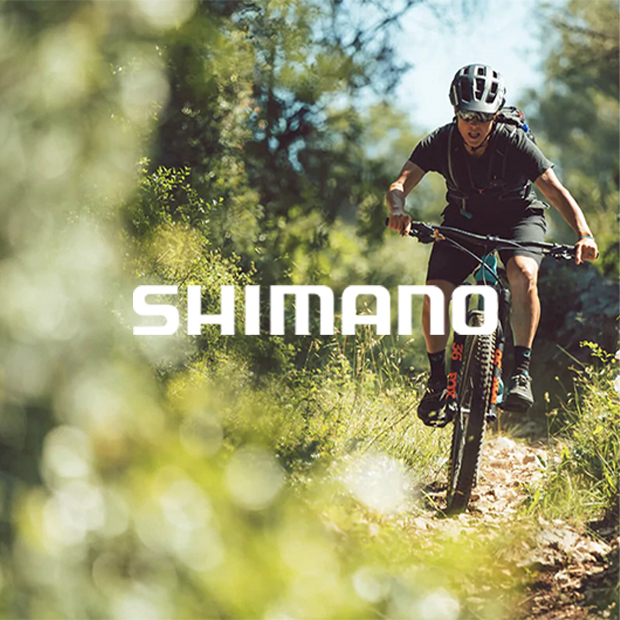 "Shimano was looking for a digital sales and merchandising solution to provide our reps with the most innovative tools to better manage our diverse and growing product lines. Elastic has exceeded our expectations when using their technology with our Pearl iZUMi product segment and we expect equally successful results with our Shimano apparel and footwear products, as well as Lazer helmets."
Ryan Miller
Senior Sales Manager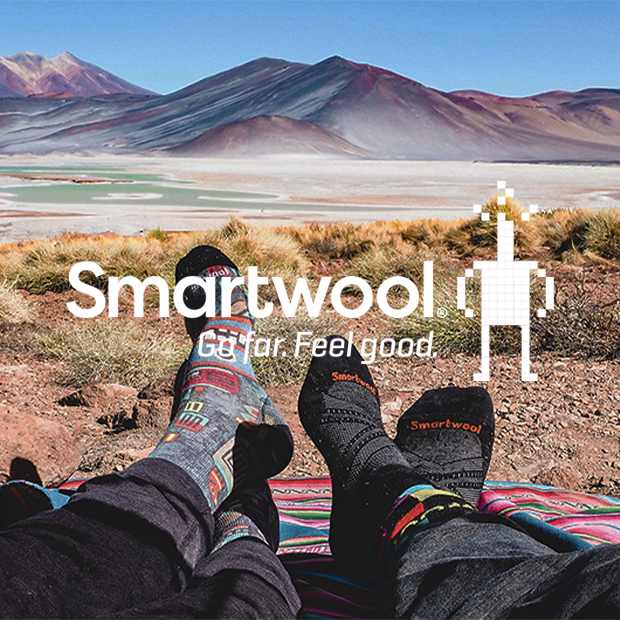 "Elastic has allowed us to elevate our sell in presentations by providing an intuitive platform that seamlessly blends seasonal marketing assets with customized assortment tools. The end result is a broader presentation which allows our accounts to experience our brand in a new and very positive way."
Dane Howell
VP Sales and Marketing